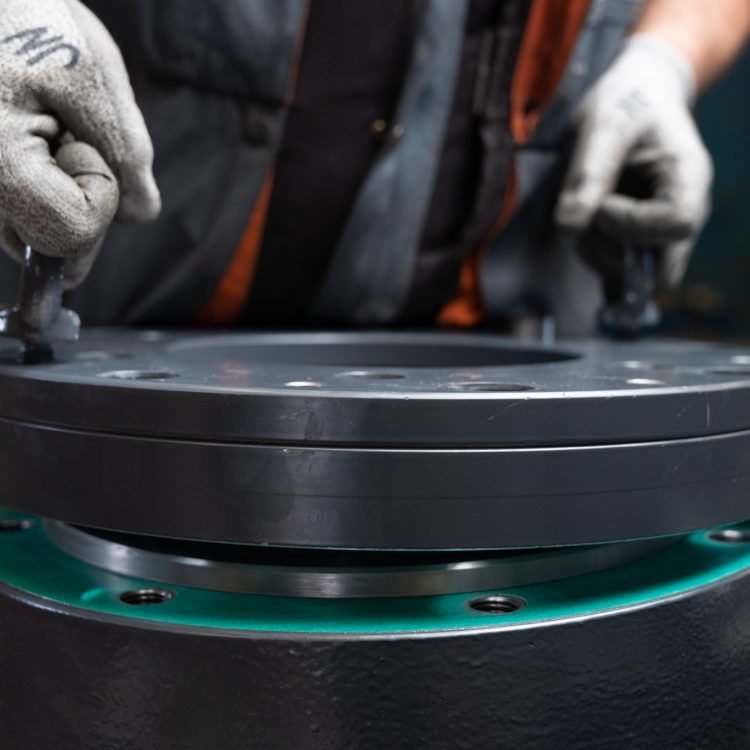 Pneumatic Conveying / cupola valves
Cupola Valves – Designed to last
When the valve needs to be dust-proof, resistant to high tear and wear, withstand high pressures or hot conditions then the ideal solution is the Kopar Cupola Valve.
Interested? Contact: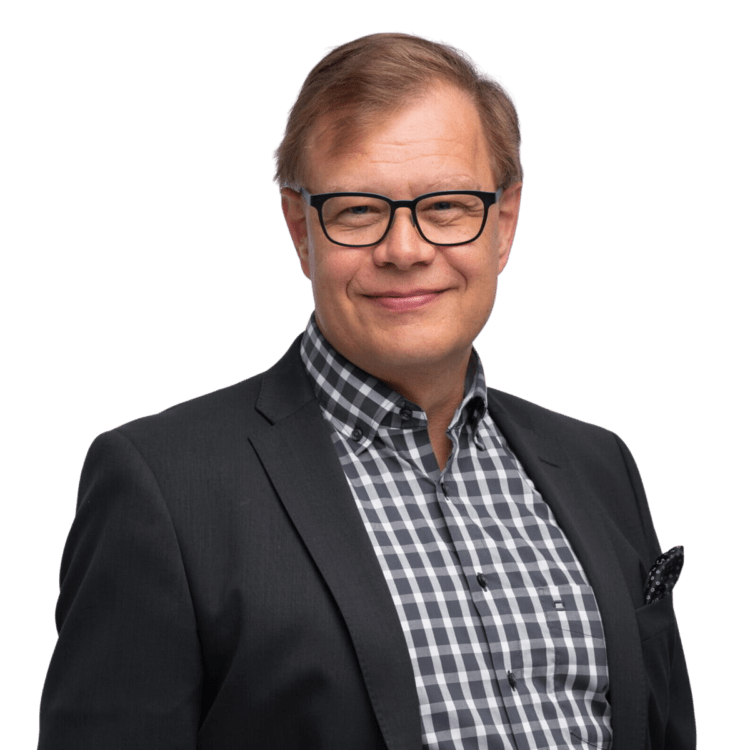 Jyri Talja
Director, Sales
Our cupola valves are most typically used as feeding valves in pneumatic conveying. They are completely dust-proof, so even highly abrasive materials such as sand, cement, ash, concentrates and mineral powders can be conveyed with high capacity without the fear of dust flying around.
Designed to withstand 10 bar pressures as well as high wear and tear Kopar cupola valves are made to last. Even hot conditions or ATEX environments are no problem for this robust valve.
Well over 1000 manufactured cupola valves are already feeding material around the world.
The valuable customer feedback and collected experiences on behaviour of various bulk materials over the past decades have enabled us to further develop the product and tune the technical details of it even more.
Let us make your material flow better too!
Suitable usage cases for cupola valves
Cupola valves suit extremely well in heavy industries like power plants, metallurgical plants, and in industries handling abrasive minerals and chemicals for handling of
concentrates
metallurgic dusts
asphaltene
bottom ash and fly ash
lime and limestone and sand
sulphates and oxides
pigments
Watch the video in Youtube
Servicing a Kopar Cupola valve is very easy. Changing the inflatable seal of the cupola is a straight forward procedure. See for yourself on the video above!
Cupola valves are at their best when you use them with our other solutions. Read more about our pneumatic conveyors and pipeline components.
Typical features of Kopar Cupola Valves:
Operational temperature (°C)
0… +250
Max. operating temperature with cooling (°C)
+500
Keep you facility running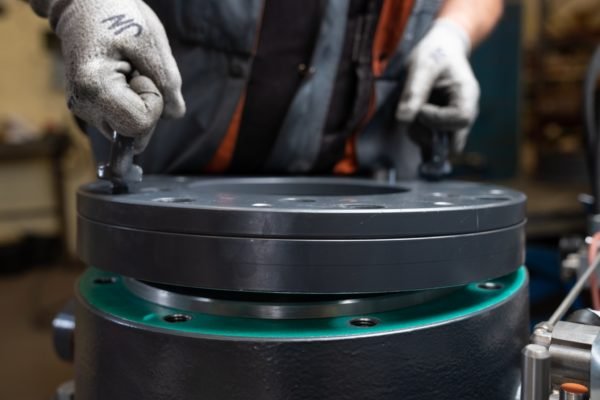 Technical specifications
Probably the most typical solution using a cupola valve consists of an upper buffer bin (optional), a cupola valve, a pressure vessel (i.e. the pneumatic conveyor), and a control unit. Through the open valve the material flows from buffer bin to the pneumatic conveyor (pressure vessel), and when it is filled, the cupola valve closes and conveying sequence starts until the vessel is empty.
Used materials are carbon steel, wear-resistant steel, acid-proof stainless steel or stainless steel.
Standard sizes, meaning the inlet size (DN):
K100T, K200T, K300T

Fitted with adapter from DN65 to DN300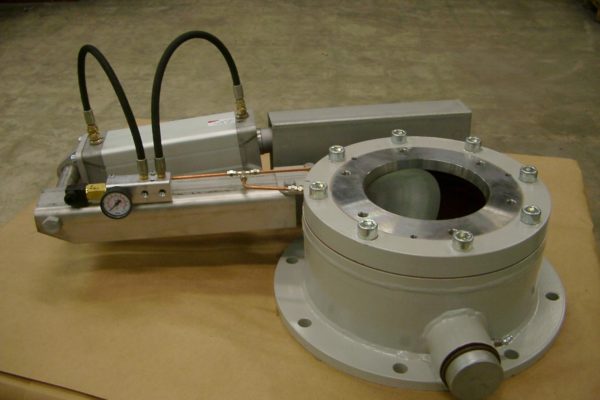 Solution that assures high availability
Kopar Cupola Valves are highly durable, but in case of a failure or an everyday need for servicing, the valve can be changed within an hour, and your facility is up and running again. With our solutions, there is no need for significant scale shutdowns.
Changing the inflatable seal on a cupola is very straight forward work, see the video above on how simple task it is!
Kopar Cupola valves can also be retrofitted to current systems. They are easily installed and connected with existing automation systems. They are at best in demanding applications where tightness is essential and handled bulk materials abrasive.
One of the major advantages of a cupola valve is that it opens up completely in the material flow and therefore wearing is moderate.
Test how Kopar Cupola Valve fits your production plans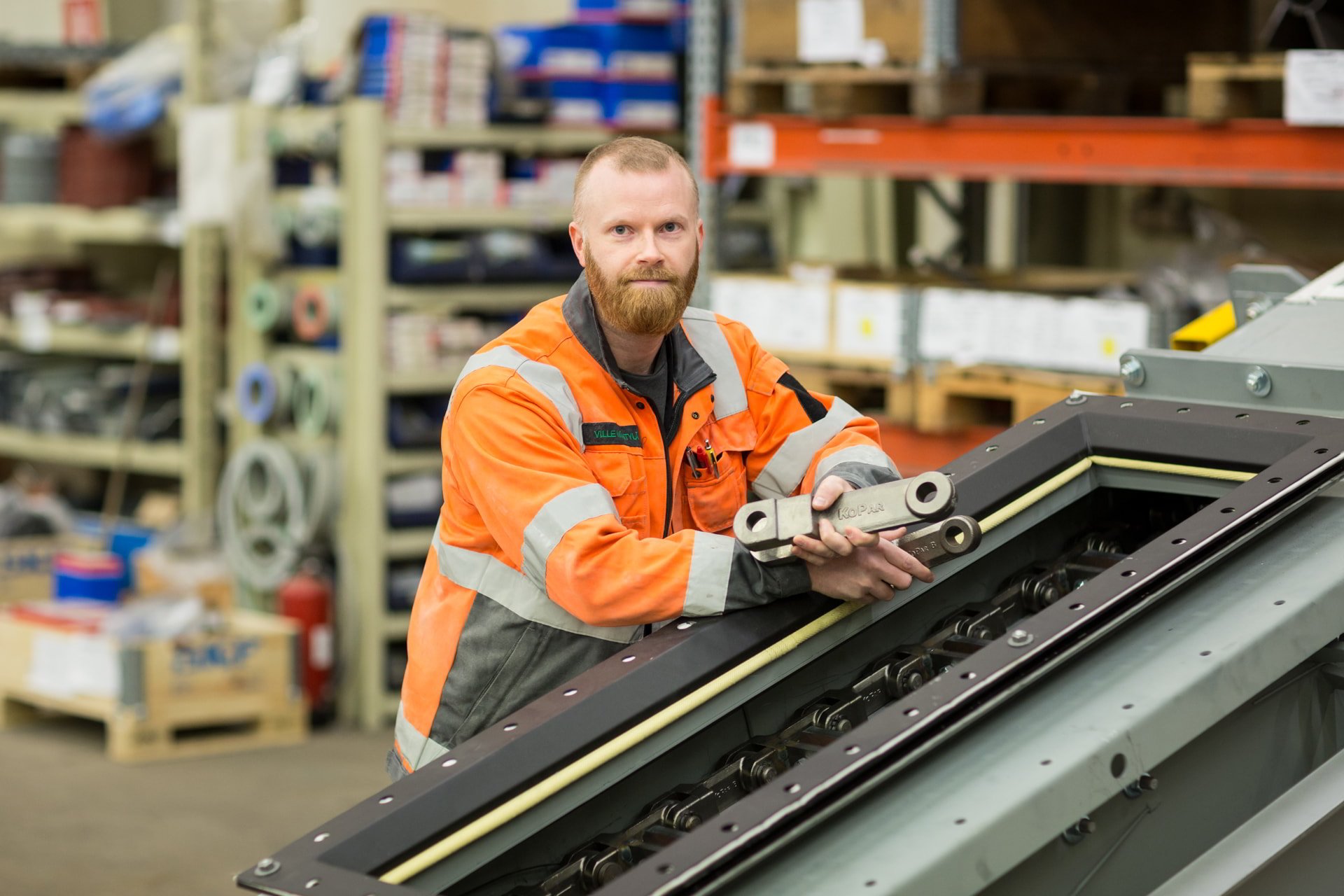 You have a challenge that needs solving?
Let us help! Contact us for more information about our products and services.