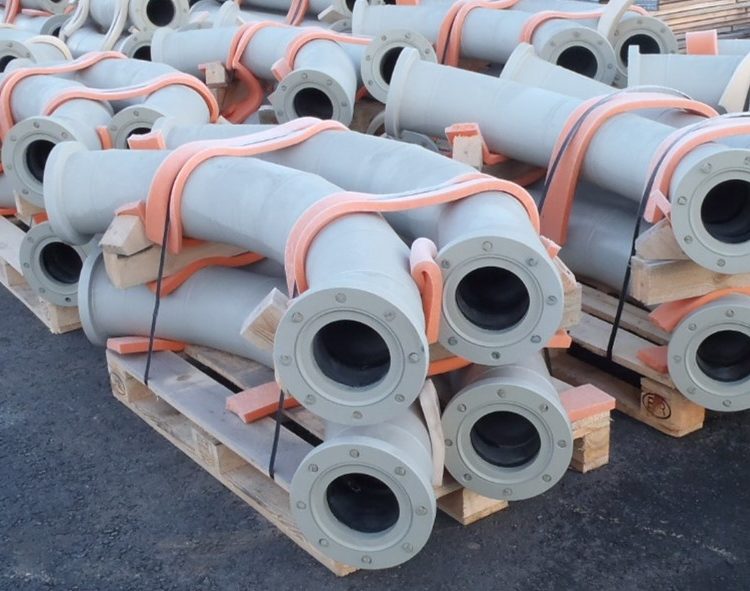 Pneumatic Conveying / Pipeline Solutions
Robust pipeline designs built for purpose
Efficient cooling solutions and material conveyors are nothing without a proper pipeline design. Kopar's pipeline solutions are built to suit the facility's specific needs and material. Pipe bends, hoses, you name it. We have it.
Interested? Contact: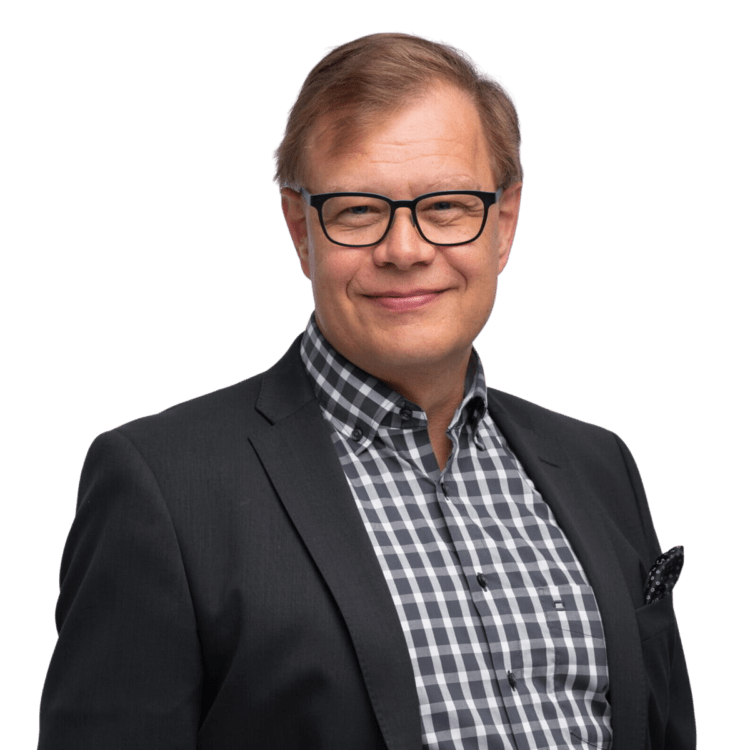 Jyri Talja
Director, Sales
We design our pipelines from the ground up around the material conveyed. That ensures the lines last longer and suit the material. With our pipeline components, the self-centering flange joints and suitable wear resistance of bends can be guaranteed. The pipes' wear and tear is managed with good design.
You benefit when the pipes wear and degrade slower than usual, and when they do, you can easily replace them. You do not have to make compromises; the pipes bend to your facility's layout.
Our pipeline solutions are suitable for all pipelines which require pneumatically conveyed materials. Applicable industries include energy and power, pulp and paper, metallurgy, minerals and chemicals.
Pipelines that are made to last
The components of our piping solutions include self-centering flange joints and O-rings.
Used materials are carbon steel, wear-resistant steel, acid-proof stainless steel or stainless steel.
Solution for your needs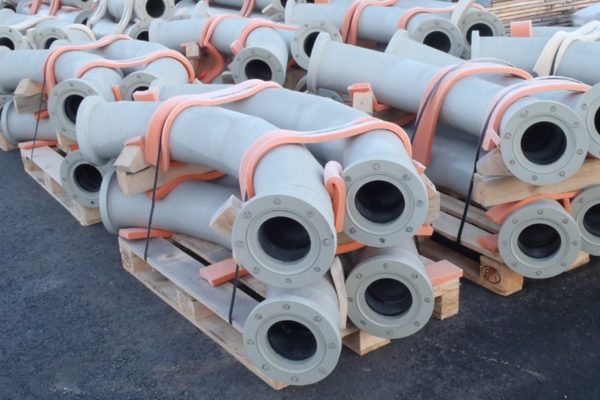 Combine the pipelines with our other solutions
You get the most out of our piping solutions when you use them together with our other material handling solutions. Read more about how the pipes complement our cupola valves, pressure injectors and low-pressure conveyors.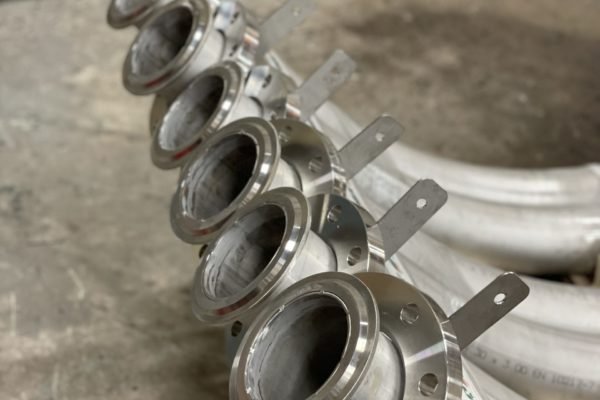 Pipeline components
Straight pipes L=6 m
Standard sizes, tube diameter (DN): DN65, DN80, DN100, DN125, DN150, DN200, DN250, DN300
Reinforced bends of 5 to 90 degrees, with cast basalt or aluminium oxide reinforcement
Reinforced straight pipes of 0,5 – 2,0 m, with cast basalt or aluminium oxide reinforcement
Primary supporting beams and attachments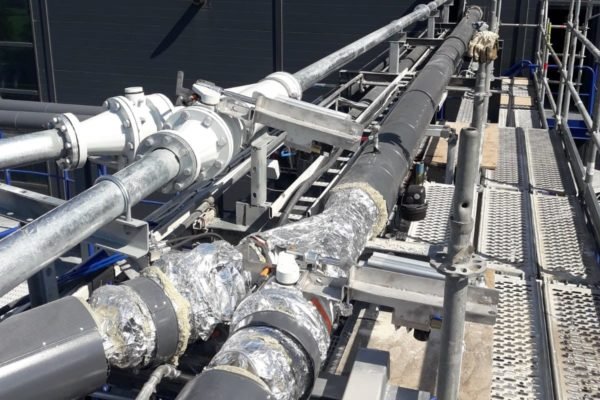 Special solutions
K100T Cupola valves as diverter valves, with cast basalt or aluminium oxide reinforcement
Reinforced T- or Y-branches, with cast basalt or aluminium oxide reinforcement
Flexible metal hoses
Terminal boxes
Test how Kopar pipeline solutions fit your production plans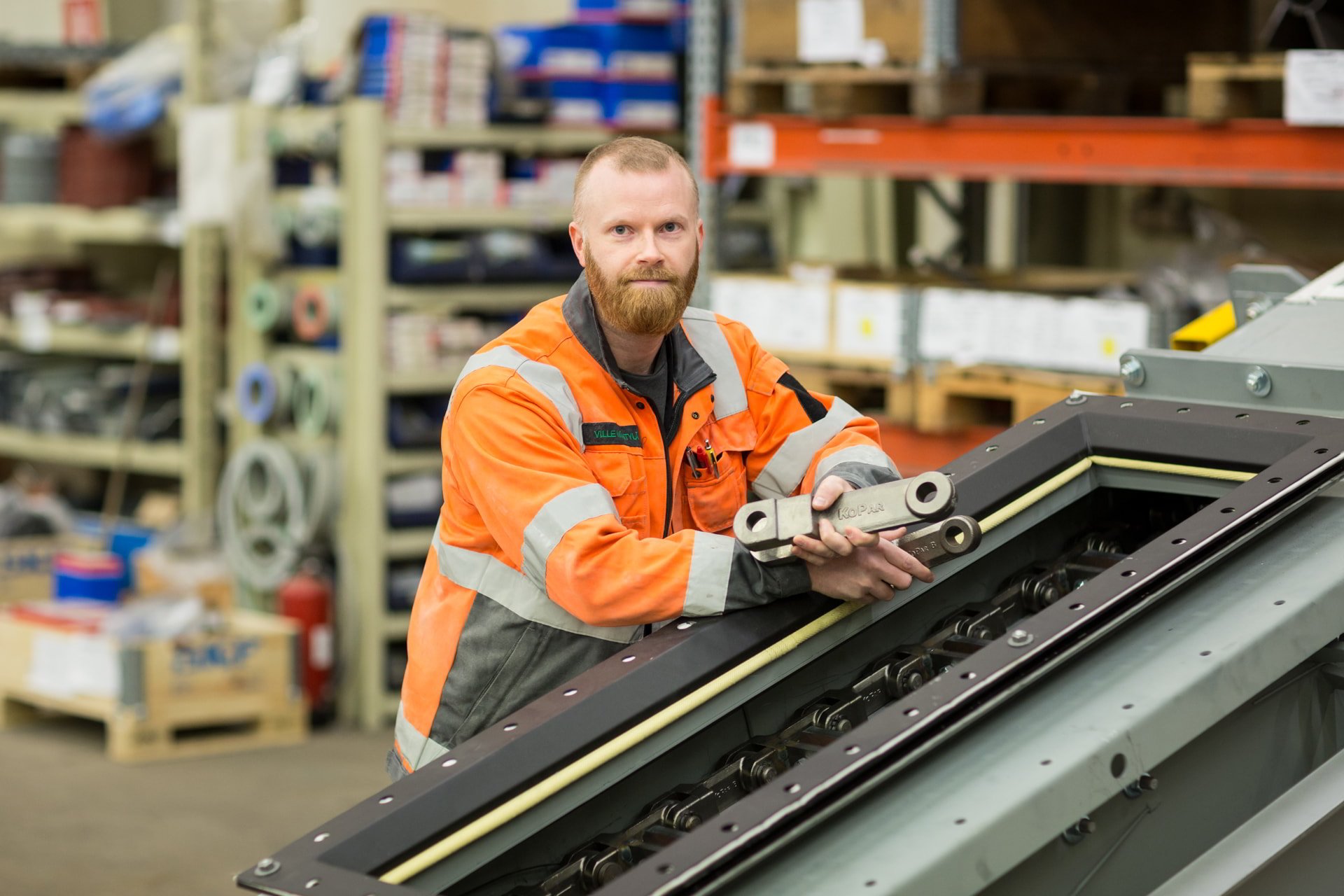 You have a challenge that needs solving?
Let us help! Contact us for more information about our products and services.