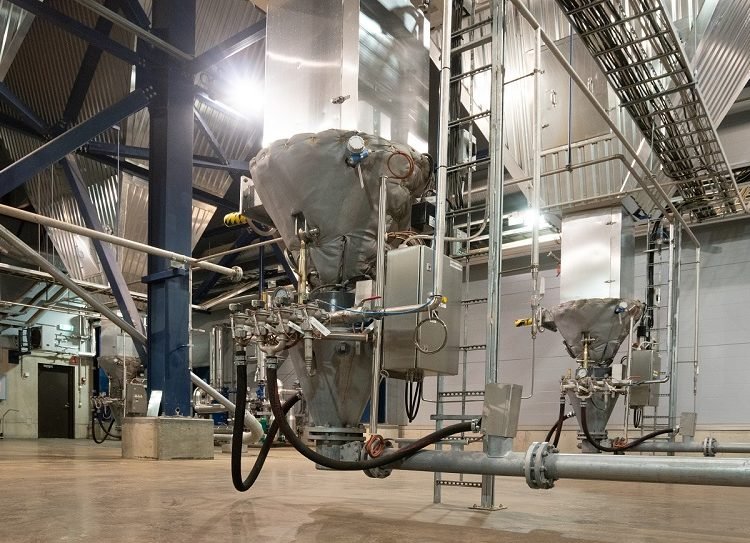 Pneumatic Conveying / Pressure conveyors
Pressure Conveyors that match your needs
Pneumatic conveying is one of the most efficient and economical ways of handling granular, grainy, powdery bulky process industry materials. Our solutions guarantee low operational costs, high capacity and versatility with layout.
Interested? Contact: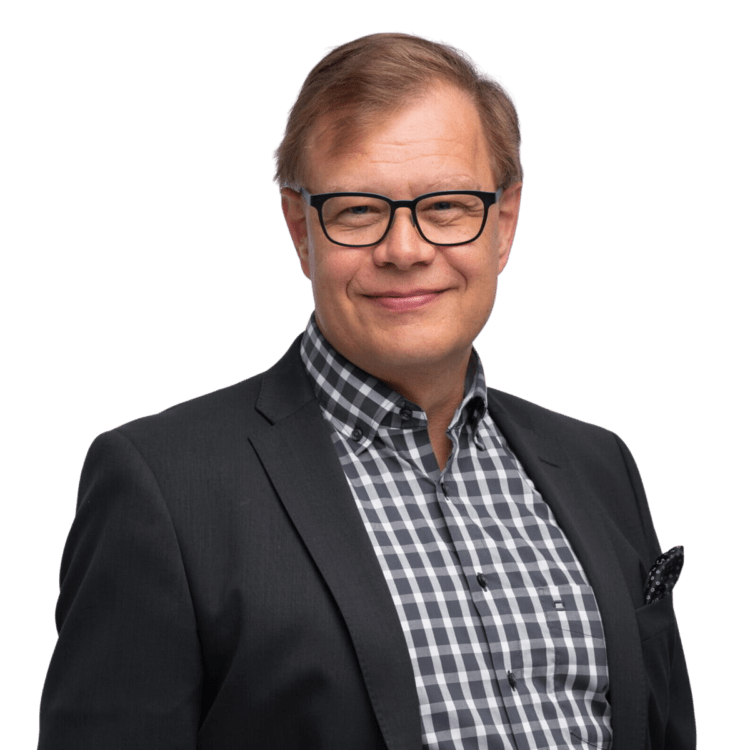 Jyri Talja
Director, Sales
We have over 40 years of experience concerning numerous industrial pneumatic conveying projects, including engineering, manufacturing, testing, erection, commissioning, and life cycle services.
Based on our experience in different material behaviour, we have developed our technology to meet our customer's highest requirements.
We also constantly test new materials in our own testing facility to learn more on pneumatic conveying and changing characteristics of bulk materials.
With hundreds of delivered pressure conveyors in the past decade, our reference list includes thousands of delivered pneumatic conveyors since the 1970s.
The long history makes us also humble, we know each application can be unique and therefore we face every case with the same enthusiasm and precision as the first one all those years back.
Suitable usage cases for pressure conveyors
Pressure conveyors are suitable for several industries: energy and power industries, pulp and paper plants, metallurgical smelters, and mineral and chemical industries. Our objective is always to
maximize the availability by minimizing the risk of any unexpected shutdowns and maintaining a smooth operation
maximize the lifetime of the wear parts
minimize the operational and maintenance expenses.
Therefore, we offer our unique specialists and knowhow to update the equipment functions to meet required performance variations and beyond.
Typical features of Kopar dense-phase conveyors
Solids loading ratio
µ > 15
Pipeline length (m)
10 – 300
Air velocity (m/s)
7 – 10
Increased availability and low maintenance costs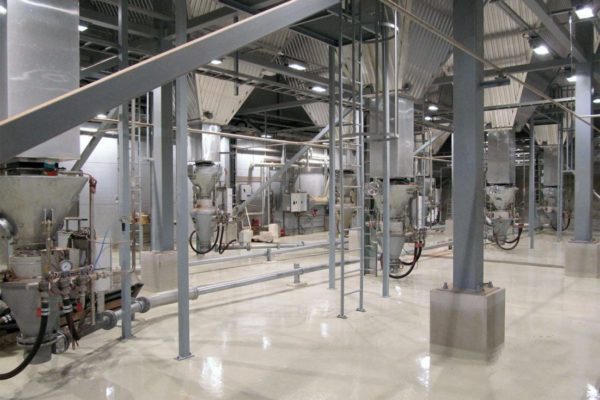 Technical specification
The equipment typically consists of an upper buffer bin (optional), cupola valve, pressure vessel, fluidizations system, control unit, piping, receiving bin and silo filter.
The material flows into the pressure vessel. When the vessel is filled, the cupola valve closes and conveying sequence starts until the vessel is empty. The equipment is supported by legs that are attached to either the floor or the ceiling, depending on the space limitations of your facility.
We build our conveyors from carbon steel, wear-resistant steel, acid-proof stainless steel or stainless steel. We have our own design and manufacturing for the most critical component, i.e. cupola valves.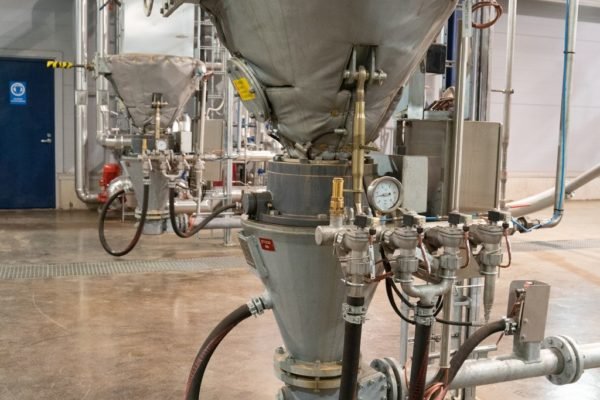 Pulse dense-phase conveying
Pressure conveying systems are often divided into dense-phase conveying and dilute-phase conveying. Both applications use high-pressure compressed air. We favour pulsating dense-phase conveying whenever possible, as it uses less compressed air and thus minimizes operational expenses.
Low material velocity also results in significantly less wear, which increases availability and assures low maintenance costs. In pulsating dense-phase conveying air fractions material into smaller pieces. The pieces are then conveyed through the pipeline to the receiving silo. The system is straightforward to operate as it is fully automated. One can easily integrate it with the plant's control (DCS) system.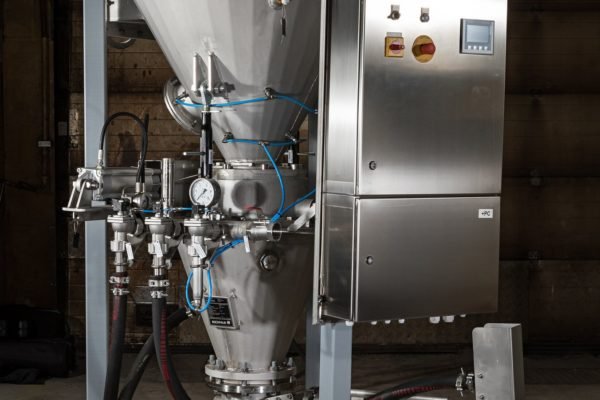 Same equipment different applications
Although we often times favour the pulse dense-phase conveying there are times when transported material or the conveying length is better achieved with dilute-phase conveying.
The good news is that Kopar pneumatic conveyors can be used as both pulse dense-phase conveyors and dilute-phase conveyors with only small changes in operational logic. Simple and easy!
Standard sizes of Kopar pressure vessels (in litres) are
ELMO20 / ELMO50 / ELMO100 / ELMO250 / ELMO500 / ELMO1000
ELMO2000 / ELMO3000 / ELMO5000 / ELMO7500 / ELMO10000
Test how Kopar pressure conveyor fits your production plans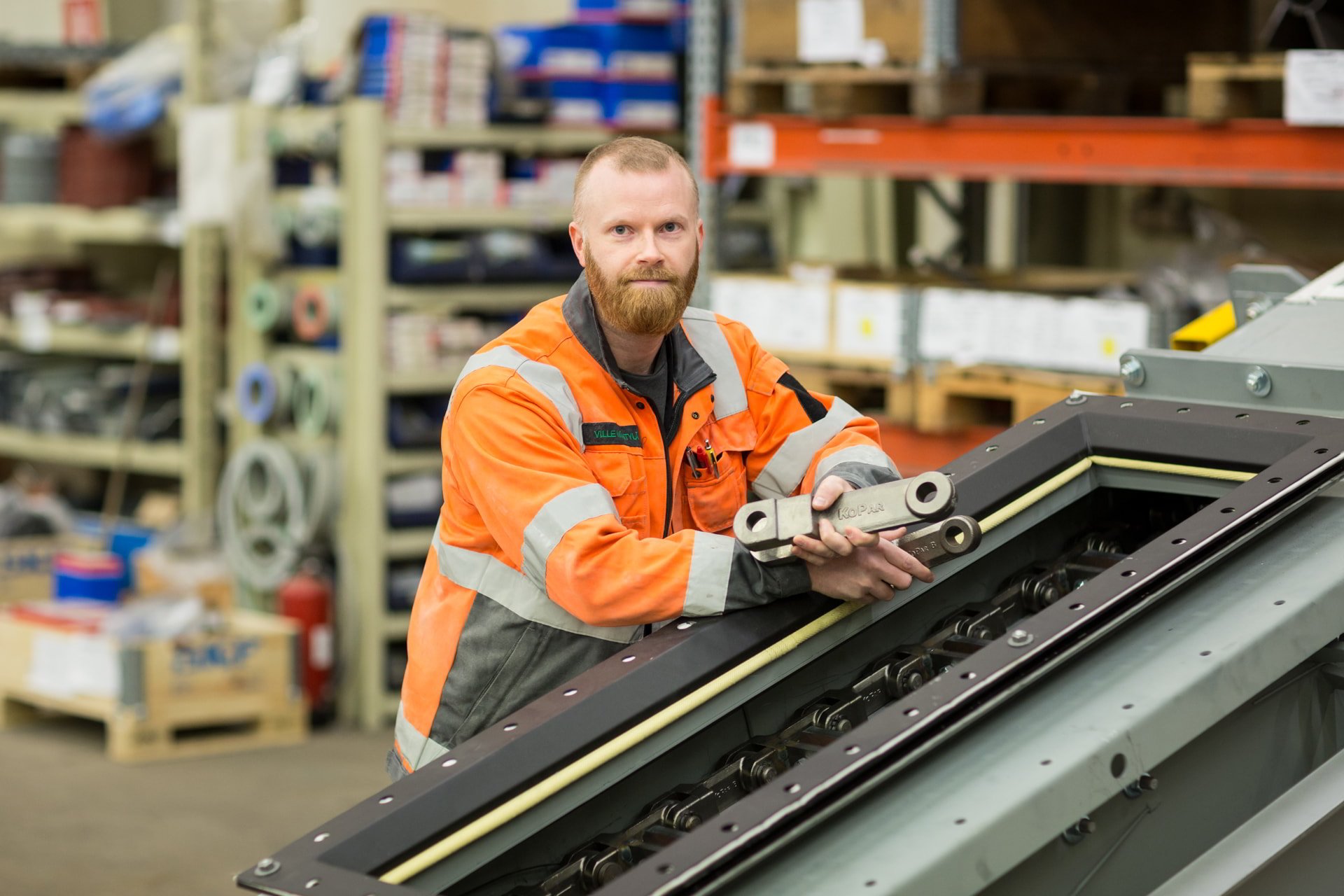 You have a challenge that needs solving?
Let us help! Contact us for more information about our products and services.