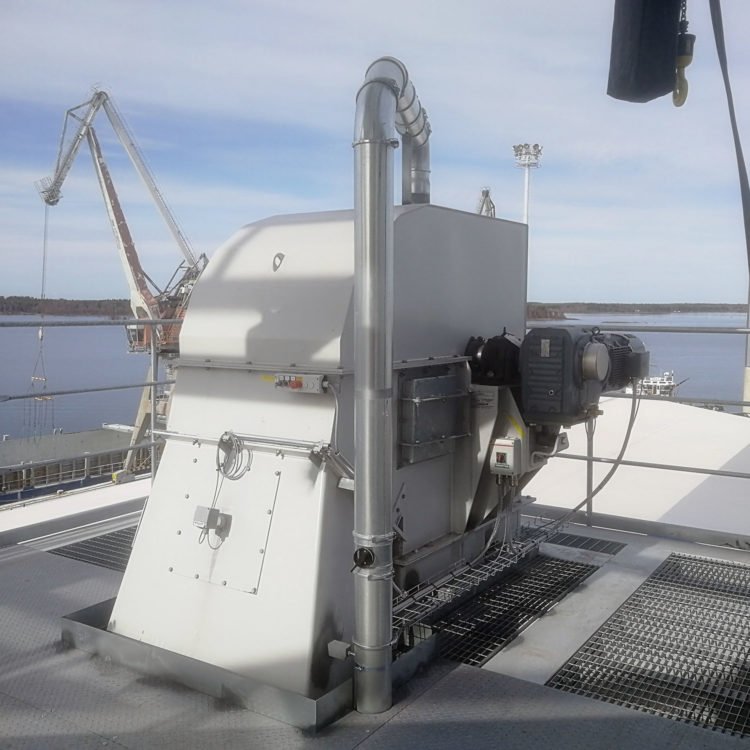 Mechanical conveying / Bucket elevators
When the direction of conveying is upwards
Kopar's bucket elevators are widely applicable for conveying different concentrates, ashes, and other highly abrasive and dusty materials.
Interested? Contact: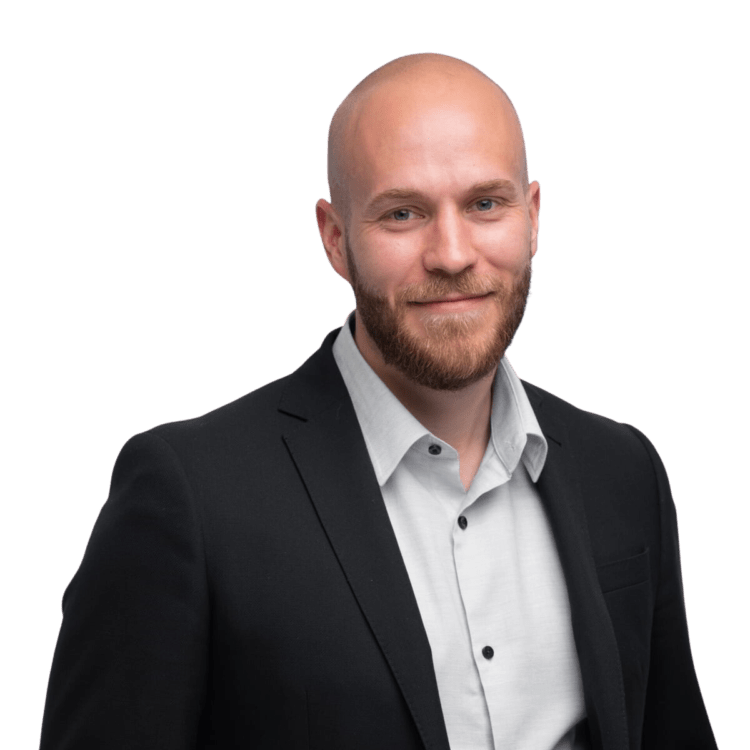 Eero Lehtilä
Director, Technology
Our bucket elevators can elevate several hundred tons of bulk materials per hour up to heights of 60 meters reliably and with low operational costs.
They are often the most appropriate choice for vertical handling of any granular material. They are customizable for outdoor or indoor use and for noisy work or silent sites.
Choosing the correct bucket elevator solution for your needs depends on the transportable material, capacity requirement and temperature of the conveyable material.
Suitable usage cases for bucket elevators
Lifting of versatile materials in several industries
Mineral Industry: apatite, cement
Chemical Industry: urea, fertilizers
Metal Industry: slag, oxides, calcine, dust
Energy & Power Industry: sand, lime, ash, wood chips
Typical features of Kopar's bucket elevators:
Max Temperature
Chain (°C)
450
Max Temperature
Belt (°C)
200
Choosing the correct solution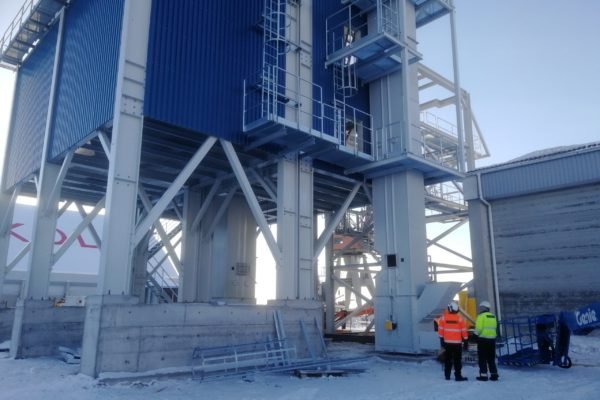 Why use bucket elevators instead of other solutions?
Bucket elevators offer various advantages compared to other upright conveying solutions. They:
use less space
provide higher capacity
handle large volumes of different materials
can be covered, which protects the material from external conditions.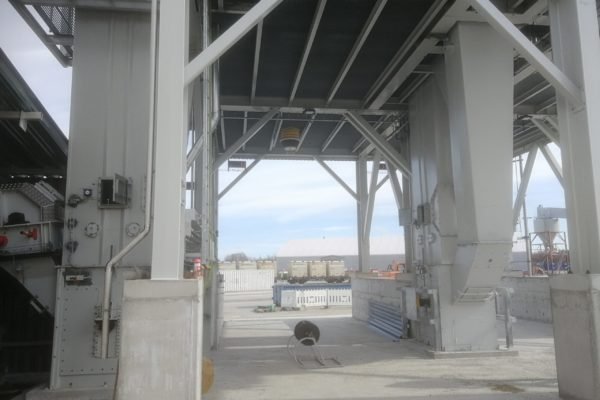 Technical specifications
A bucket elevator consists of a series of buckets attached to a belt or chain rotating through sprockets or pulleys at the unit's top and bottom. In a belt elevator, elevator buckets are mounted onto a belt. In a chain, elevator buckets are mounted onto a central chain.
Our chain-driven bucket elevators use our own in-house manufactured forged conveyor chain, which you can read more about here.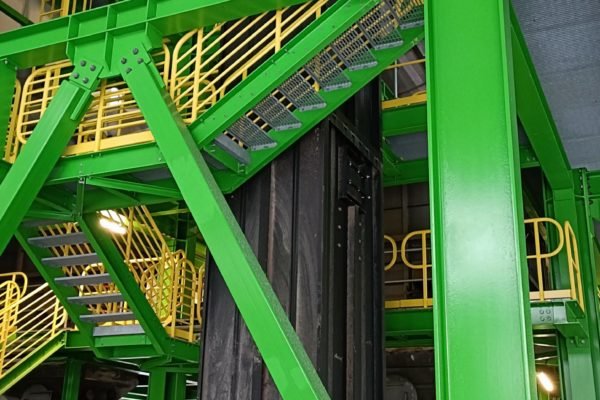 Belt or chain?
The correct solution depends on the transportable material, capacity requirement and temperature of the conveyable material. Our bucket elevator systems are either belt or chain driven.
Belt-driven bucket elevator solutions have higher capacities due to the higher speed of the buckets. They are also cheaper and more durable as they need less maintenance, but their applicability is limited by the continuous bulk material temperature of 200 °C.
Chain-driven bucket elevator solutions can tolerate continuous material temperatures up to 450 °C.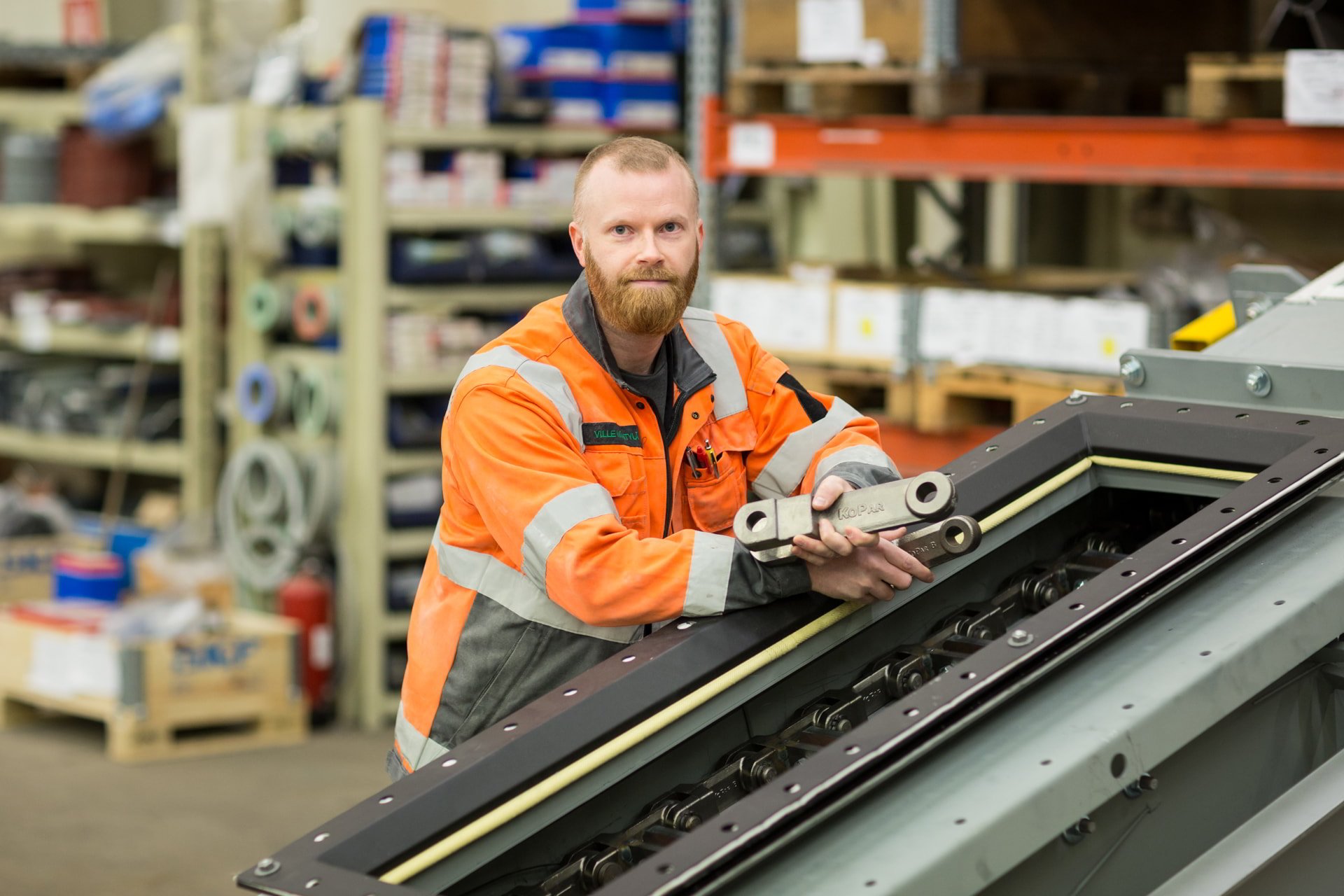 You have a challenge that needs solving?
Let us help! Contact us for more information about our products and services.