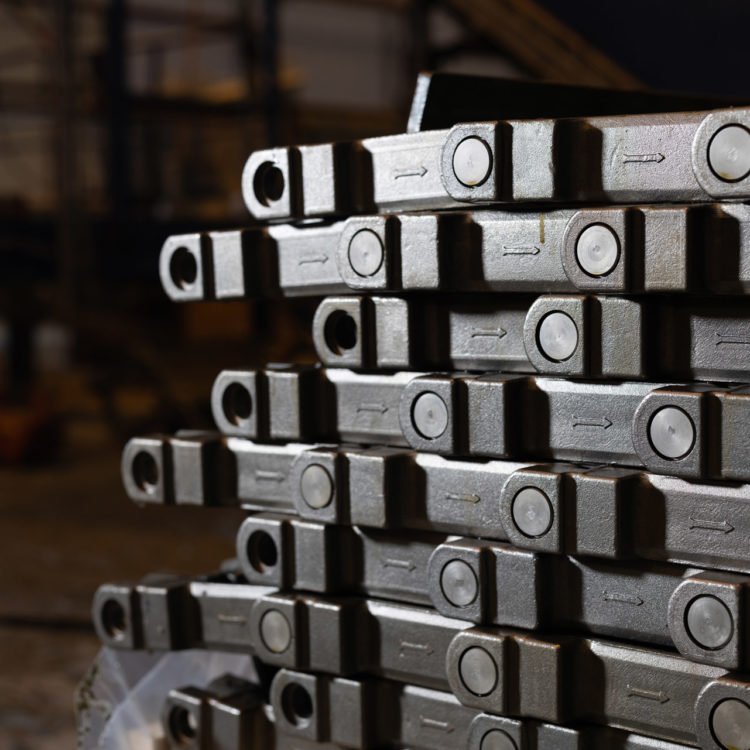 Tailormade forged conveyor chains
All our forged conveyor chains are manufactured in-house. This is to guarantee that they meet the high standards set by ourselves and our customers.
Interested? Contact: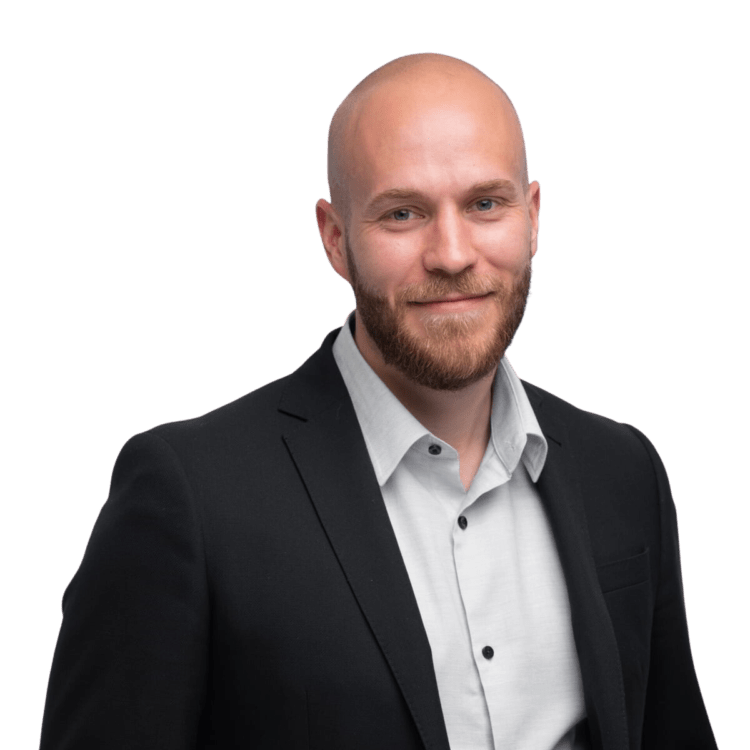 Eero Lehtilä
Director, Technology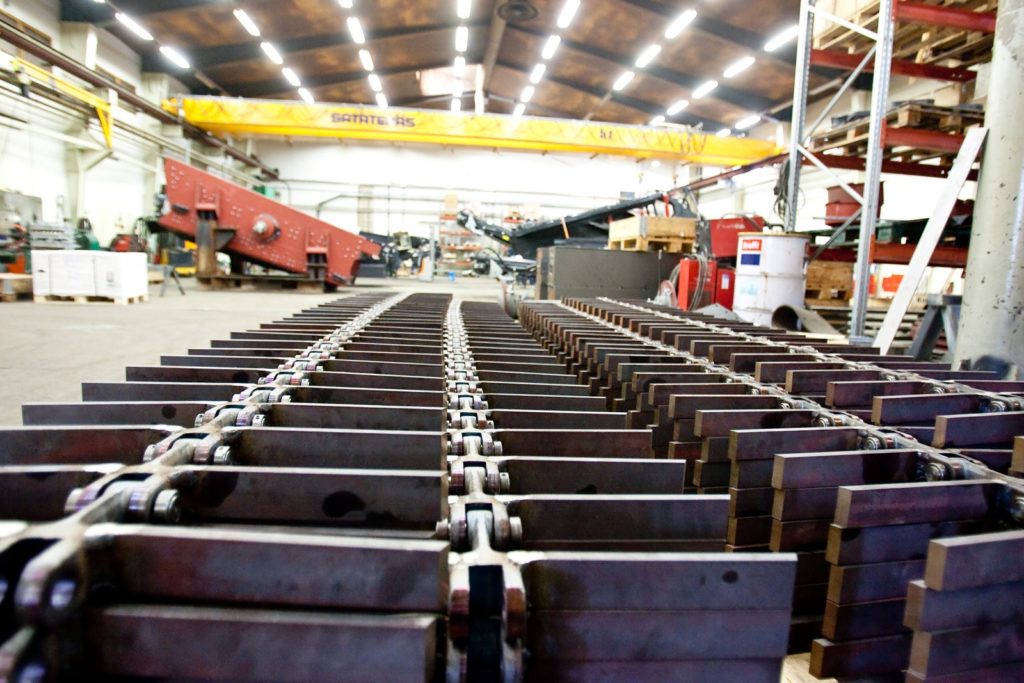 Our selection includes all standard size forged conveyor chain links from 142mm to 260mm.
With over 50 years of experience in manufacturing forged chains for industrial applications, we promise that our chains stand the test of time and continuous use at your facility.
We have achieved the proven high heat resistance and outstanding strength by in-house designing and manufacturing.
All our industrial chains, as well as sprockets, pins and springs, are easily available in stock.
Guaranteed for heavy-duty operation
One reason for the superior performance of Kopar forged conveyor chains is the used special steel alloy with boron addition and the heat-treatment process that results in hardening throughout the entire link. Therefore Kopar conveyor chain maintains its properties even under demanding operating conditions and withstands wearing better than traditional forged conveyor chains made of case-hardened steels.
---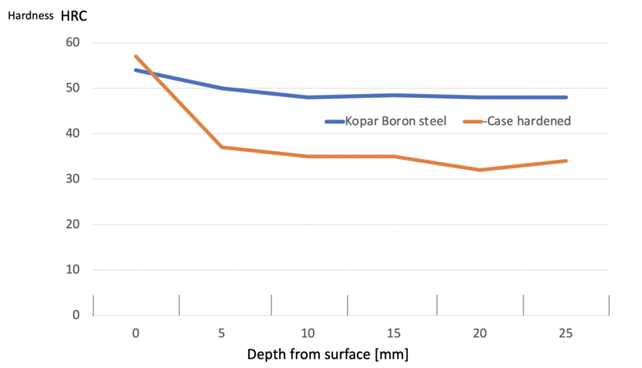 ---
Designed to last in the most toughest of conditions
Selection and justification of appropriate chain material
Tailor-made industrial chains not only guarantee that the chain meets the demands set by your process and conditions, but they also guarantee the lowest operational costs (OPEX) and the lowest total costs of ownership.
The most widely used chain link material in industrial applications worldwide is case-hardened manganese steel (20MnCr5 / EN 1.7147). The main reason being its price. However when calculating the total cost of ownership in stead of focusing merely on the cost of purchase you will agree that replacing manganese chain links with Kopar's boron steel ones makes all the sense.
Although boron steel chains are slightly more expensive to purchase, approximately 50% more than the traditional manganese chains, the lifetime is significantly longer! Double, triple and even quadruple lifetimes mean huge savings in both money and time resources.

We strongly favour the tempering steel with boron addition (27MnCrB5 / EN 1.7182) due to its multiple lifetimes and, thus, the clear benefits it brings to users of conveyor chains.
For extremely special cases we supply chains made of stainless steel (AISI 420 / EN 1.4034) for harsh chemical conditions and heat resistance steel (1.4713) for those applications which continuously operate at temperatures up to 700 °C.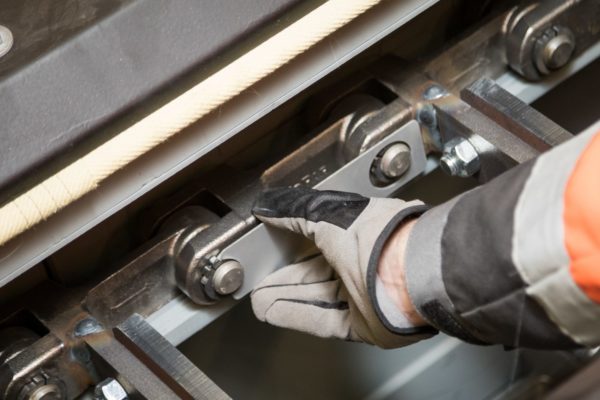 Continuous maintenance
Anticipation is the key to keep your drag chain conveyors up and running without unplanned stops.
We have developed a practical tool to measure elongation easily and as often as you want. This straightforward procedure guarantees the maximum lifetime of the chain and minimizes the risk of breakage and unplanned corrective maintenance.
We recommend changing the chains when the elongation has reached 2,8%. The sprockets are to be replaced at the same time the chain is renewed to ensure optimal operation of your process.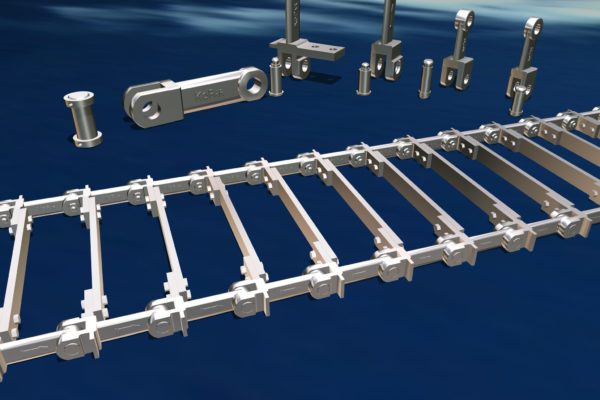 Looking for a replacement?
Each material handling application is unique and requires specific conveyor chain to perform its conveying task in an optimal way.
All Kopar conveyor chains are assembled to order. The type of the link as well as the amount and location of flights is decided based on the characteristics of transported material.
In order to provide a quotation, we require the following information:
chain type in use
width of the chain or width of the conveyor
type and shape of flights
pitch of flights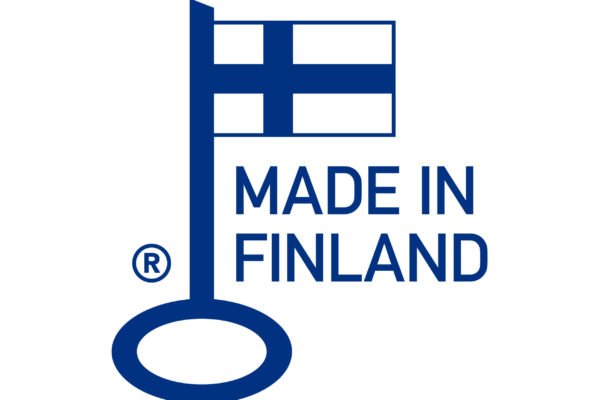 Of highest quality
We have been awarded the Key Flag symbol that proves Finnish quality, competence, and know-how. Companies worldwide use our key ticketing product, a conveying chain.
Before shipping the chains to run our clients' facilities worldwide, the chains undergo a rigorous QA process. We continuously improve our designs to ensure the most durable solutions that keep things running smoothly and your expenses low.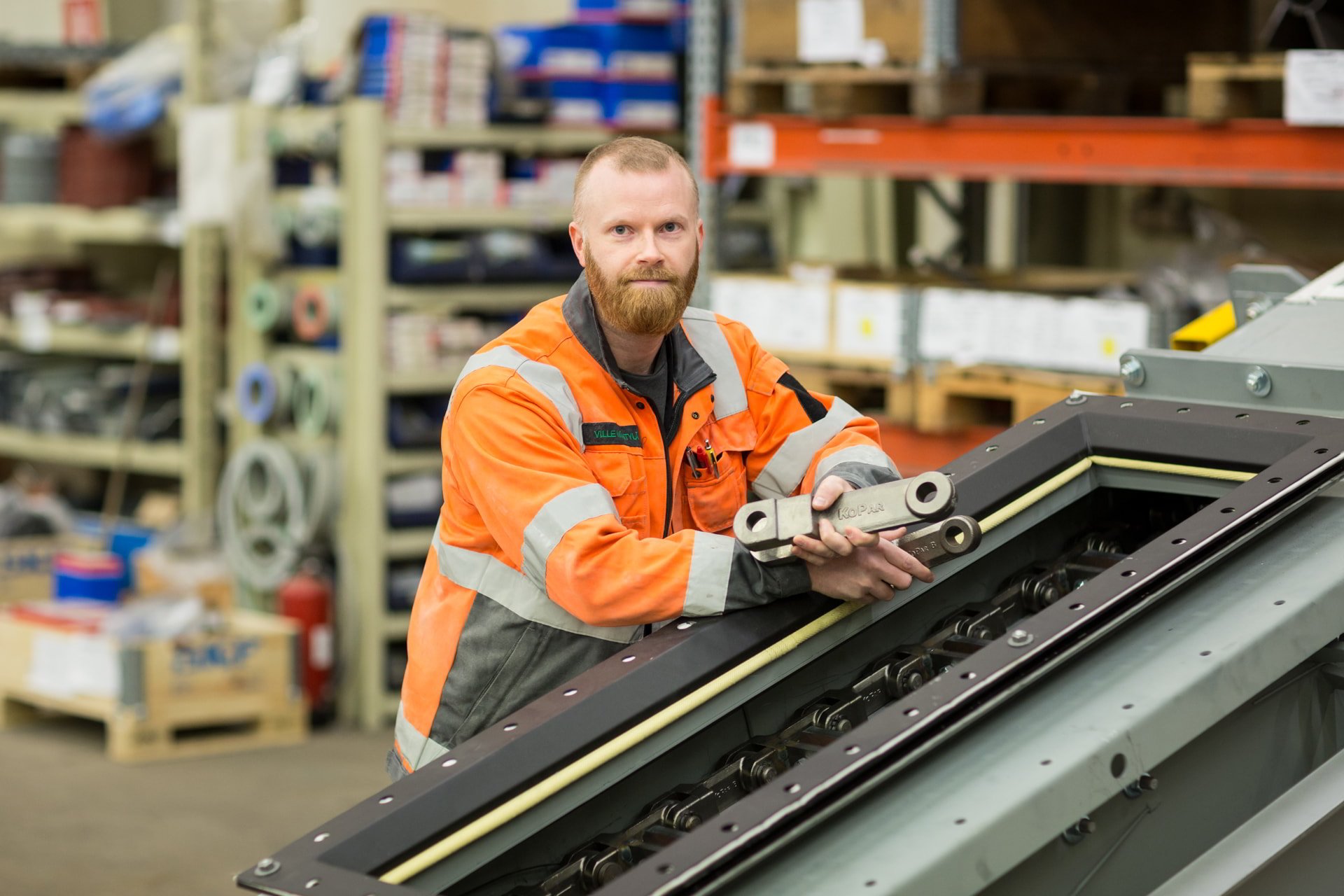 You have a challenge that needs solving?
Let us help! Contact us for more information about our products and services.