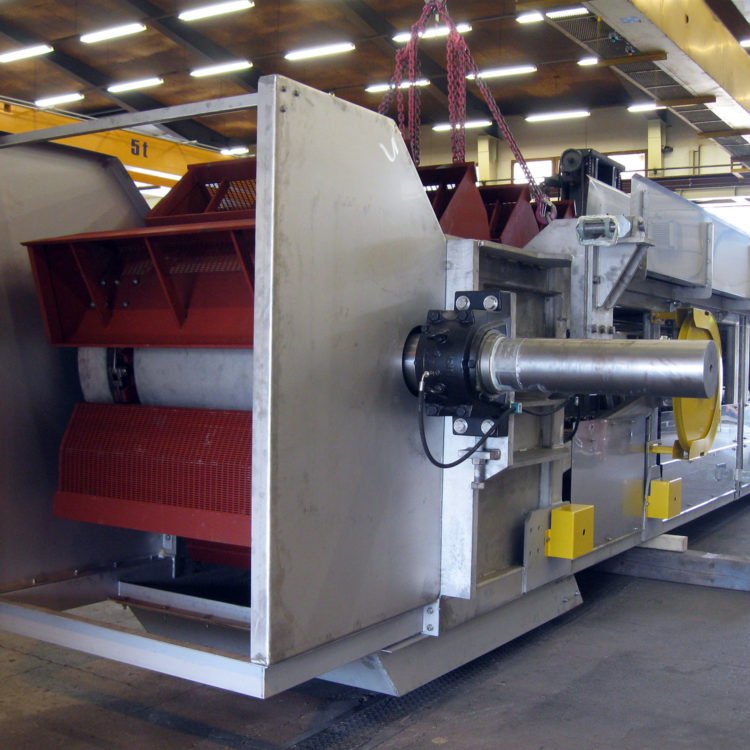 Mechanical conveying / Bucket excavators
Lift, convey and dewater simultaneously with our bucket excavators
Kopar bucket excavators are an excellent choice to fulfil the need of simultaneous conveying and dewatering in the process of granulation.
Interested? Contact: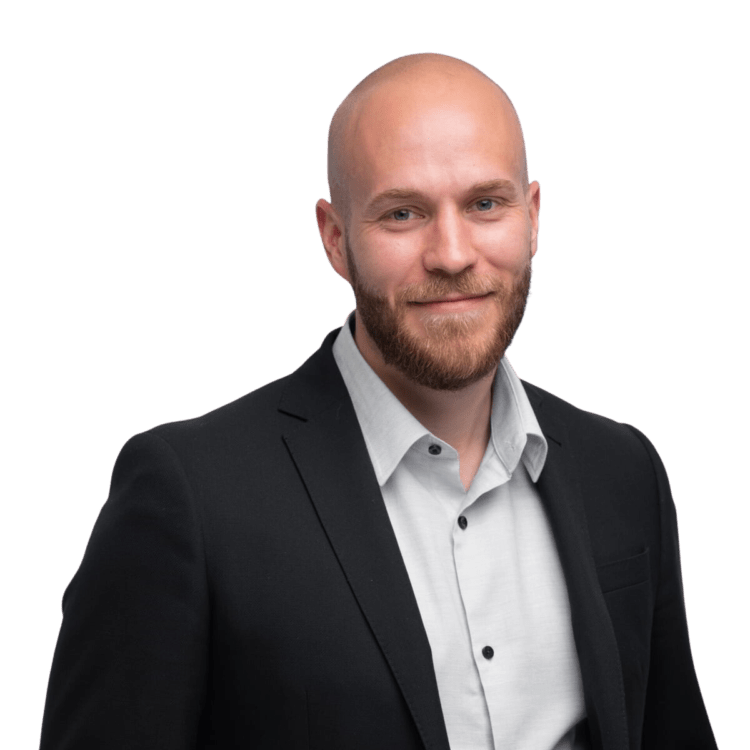 Eero Lehtilä
Director, Technology
In the metallurgical industry, hot molten materials such as matte or slag can be granulated by injecting water into the flowing material, causing it to disintegrate. The formed granules fall into a pit filled with cooling water.
Rotating buckets excavate material, i.e. solid granulates and liquid, from the granulation pit and perform lifting, conveying, and dewatering simultaneously for the successive process stage.
Built to last, our excavators can withstand the continuous stress of lifting and conveying heavy materials as well as the highly corrosive environment.
Suitable usage cases for bucket excavators
Excavation of granulated metallurgical slags, i.e. nickel or titanium slag ("slag elevator")
Excavation of granulated matte
Typical features of Kopar's bucket excavators:
Perfected over the years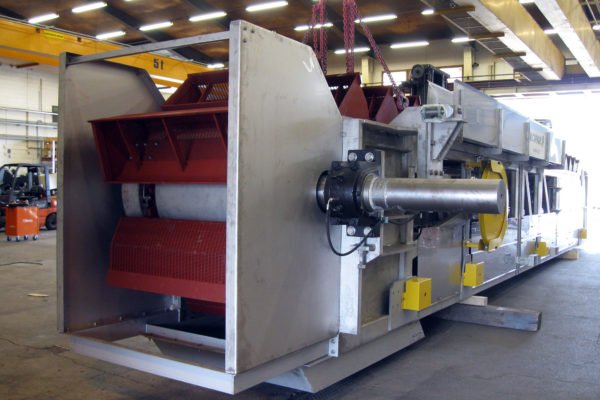 Developing through learning
We applied our experience from the existing delivered granular bucket excavator projects and developed the latest excavator to meet the highest requirements in terms of wear and chemical corrosion resistance for the best availability and performance.
In every excavator design, we aim to meet the specific demands and requirements of the project in terms of optimization, standardization, and maintenance.
Kopar bucket excavators are an excellent choice to fulfill all the needs and requirements in mining, comminution, material handling and liquid/solid separation.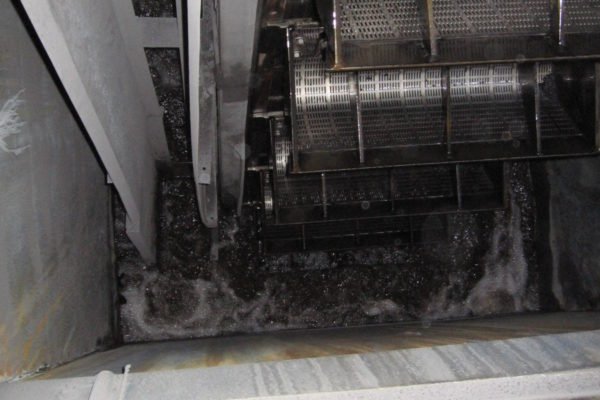 Easy-to operate construction
Kopar's slag excavators are always provided with complete rectracting unit allowing simple operation and easy maintenance.
Position of the excavator can automatically be adjusted even while granulation process is ongoing. Lifting the excavator up from the granulation pit is also easy with the integrated retracting unit. It is strongly recommended to keep the excavator in upper position always when process-wise possible. This decreases power consumption and increases lifetime of the equipment as the water in the granulation pit contains abrasive and corrosive substances causing excessive wearing and even corrosion.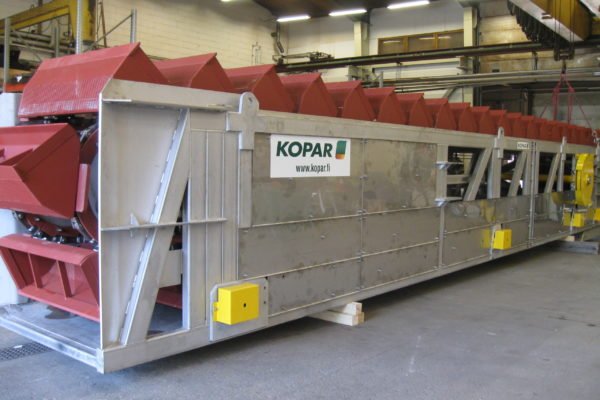 Further processing
Bucket excavators include all the necessary bucket-ladder elements so that the excavated material can be transferred directly to the conveyor. We aim to meet the specific demands and requirements of the project in terms of optimization, standardization, and maintenance. We can offer water screens, belt conveyors and silos from our portfolio to complement and unlock the full potential of the bucket excavators. From the excavator, the granules can be moved either onto a dewatering screen that further reduces the remaining water content of the granules, or they can be directly fed into a silo by a box-type belt conveyor.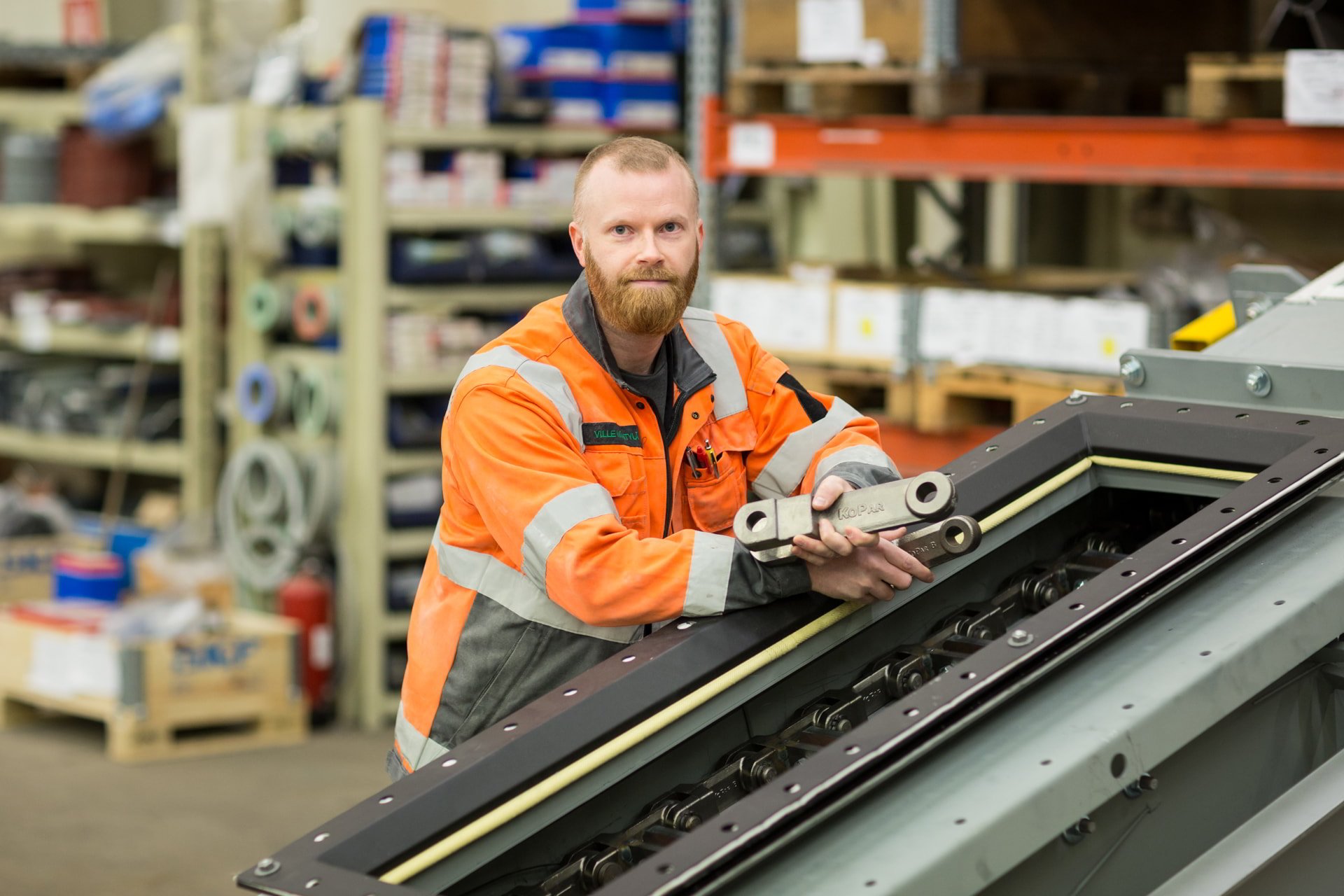 You have a challenge that needs solving?
Let us help! Contact us for more information about our products and services.