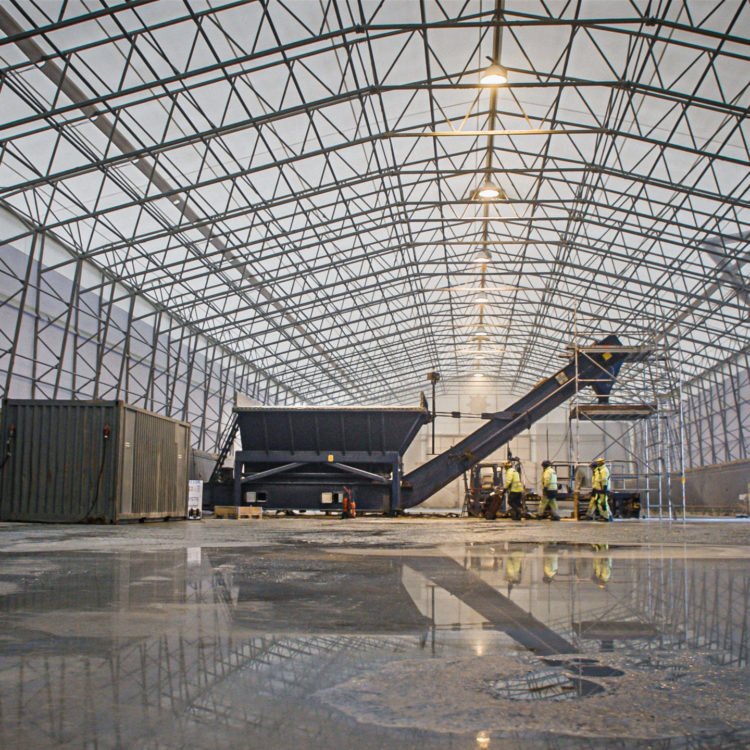 References / Euroports
The unique containerization system delivered by Kopar serves Euroports' customers in Rauma
Our cooperation with Euroports began in 2012, when Euroports searched new ways to optimize their customer's containerization processes. Euroports wanted to find a cost-effective way for the customer to transfer fertilizer to the container using an automated system.  
We produced Euroports a comprehensive solution that brings not only cost savings, but also environmental benefits.

– In the tender phase, Kopar provided us with a unique proposal for a completely new type of solution that met our needs precisely. Kopar's solution has been very good, as it is completely dust-free and helps our customer to reduce their carbon footprint. Our customer satisfaction has increased thanks to the solution and that has been important for the continuation of the cooperation," says Petri Viinikkala, Technical Director at Euroports.

In addition to delivering a comprehensive solution, our services include maintenance work at the customer's site in the Port of Rauma. Viinikkala has been pleased with the smooth cooperation. Euroports gets a quick response in both problem and routine situations and the service is expert.

– You can always reach the right person from Kopar, for the right need, Viinikkala praises.

More about the system

The fertilizer containerization system we supplied is unique in Europe. The goal was to build a system that could load 250 t/h of fertilizer into a container in a controlled and precise manner.

– The current system is the only solution of this type in Europe. We innovated it together and achieved really good results," Viinikkala says.

What was most important was to fit the system in a place that was reserved for it, as well as to ensure the accuracy of the weighing. The reliability was also essential, as the system is the only one of its kind in Rauma.

The containerization system consists of a feed hopper, a funnel with weighing, a drag chain conveyor and a thrower that throws fertilizer into the container. The thrower was not part of Kopar's delivery scope. The funnel is filled by the loader during the change and possible equipping of the container. The loader driver controls the containerization device using the remote control. Scales data with timestamps is automatically transferred to the factory system.  

It took us only three months from the design of the containerization equipment to the implementation!

  – We have been very pleased with Kopar's innovativeness and ability to offer completely new and tailor-made solutions.  Kopar's expertise is of top quality. We have a feeling that they really understood our needs.  

Our cooperation with Euroports continues. Most recently, in February, we replaced a conveyor chain with a new one.  

– Many of our customers want a tailored service for their needs. In this regard, our cooperation with Kopar will continue also in the future, Viinikkala believes.
Customer
Euroports Rauma Oy
Project
Fertiliser conveyor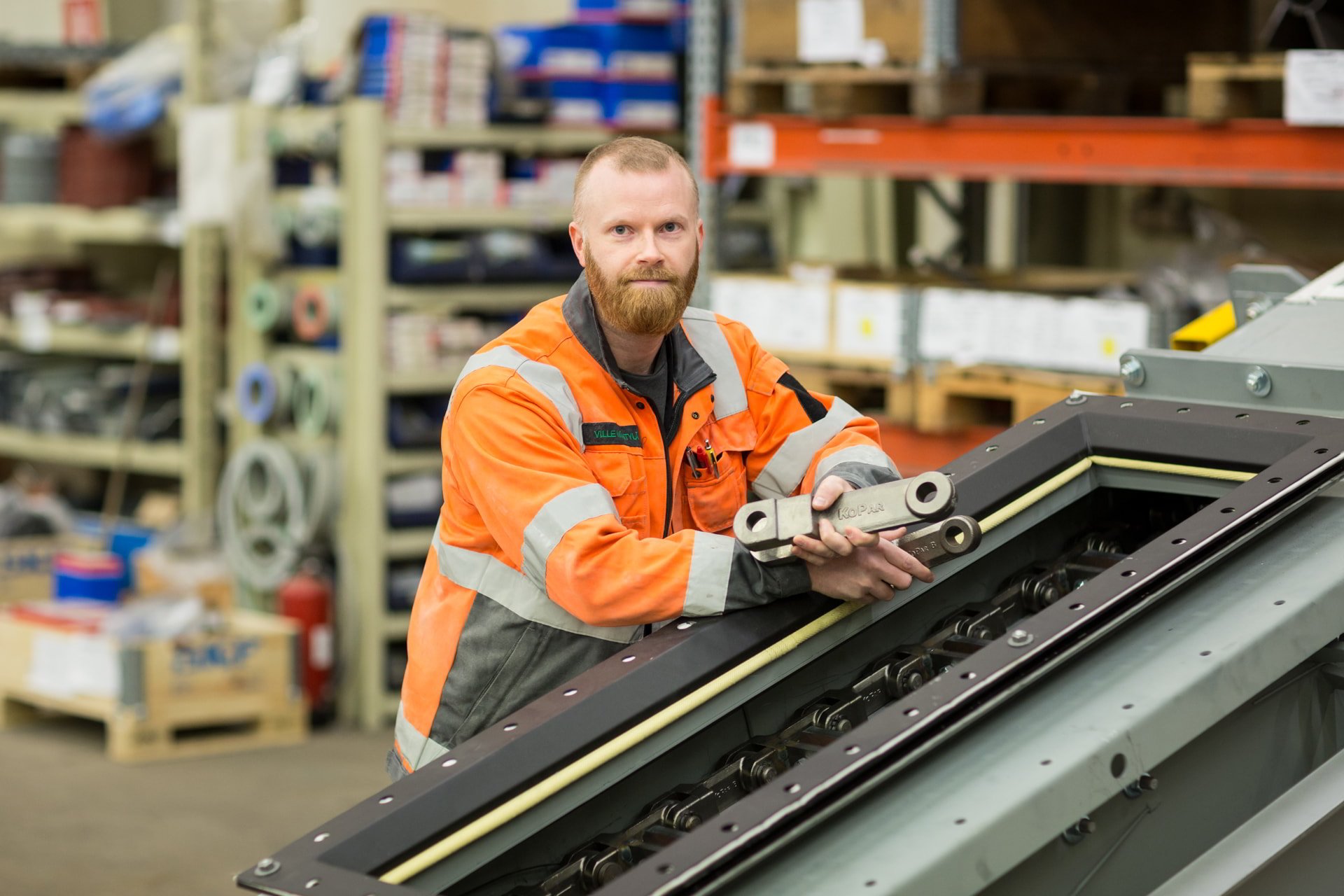 You have a challenge that needs solving?
Let us help! Contact us for more information about our products and services.