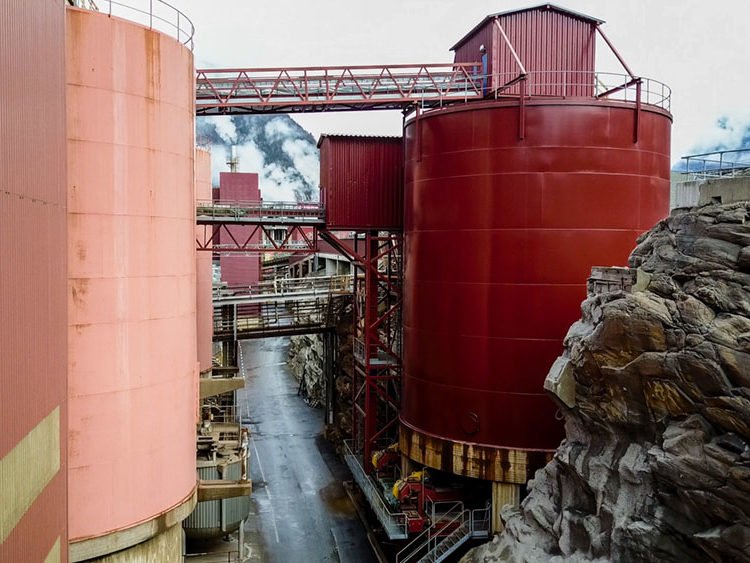 PNEUMATIC CONVEYING / Storage silos and bins
Precision engineered storage silos for your needs
No matter what you need to store, we can design the right solution even for the most challenging bulk materials.
Interested? Contact: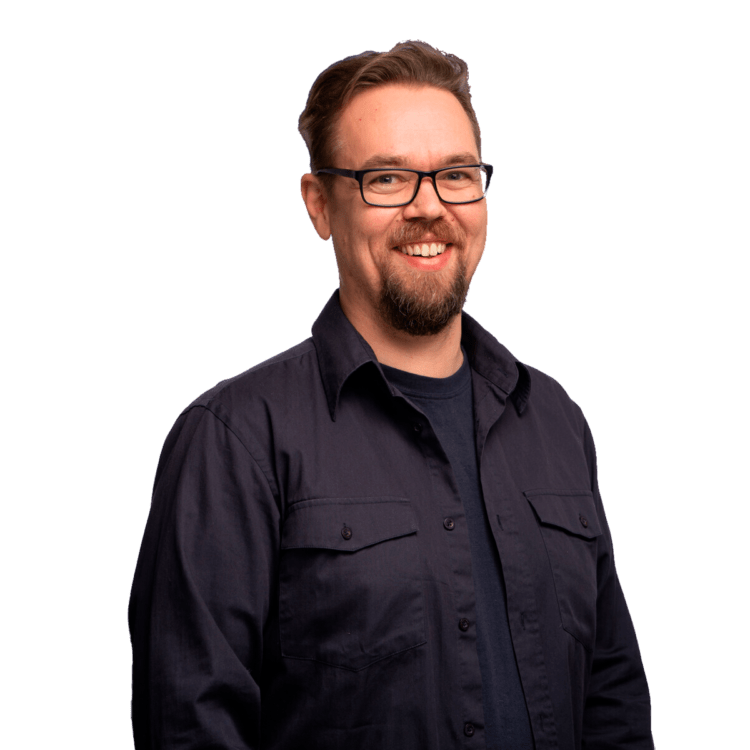 Jussi Niemensivu
Engineering Manager
Silos and bins are typically used as intermediate vessels in the process industry. Material is fed into the silo by several means and typically discharged from the bottom of the vessel, e.g. with a rotary feeder. The residence time of material in such vessels varies from minutes to months, depending on the application and size.
All our silos are CE-marked according to the European EN1090-1 standard, and we can deliver silos and steel structures up to execution class 4, which allows us to build large storage silo complexes according to your needs.
There are several alternative bottoms and discharging solutions, depending on process requirements, moisture content, flowability and other material characteristics, and of course, the successive process stage.
Suitable usage cases
Chemical & mineral industry: Oxides, hydroxides, sulphates
Power industry: Ash, fly ash, bottom ash, dust
Metallurgical industry: Concentrate, calcine, flue dust
Auxiliary equipment to silos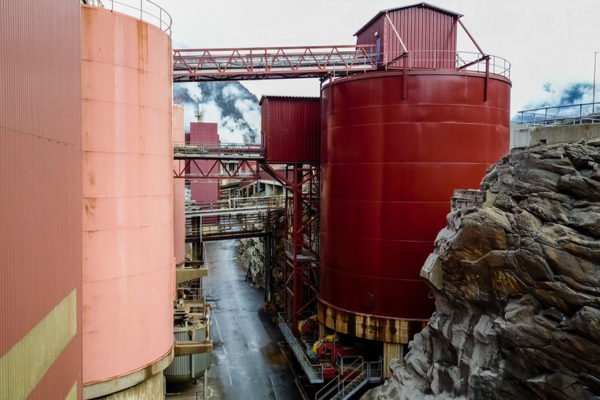 Wide range suits every need
Our portfolio of bins often relates to the final section of the pneumatic conveying process. We have bins with a wide range of sizes, materials and shapes. The typical receiving bin size is from 1 m3 to 20 m3. The material residence time is relatively short, from minutes to a maximum of a few hours. Silos are larger and suitable for temporary storage. Standard sizes range from 20 to 2000 m3.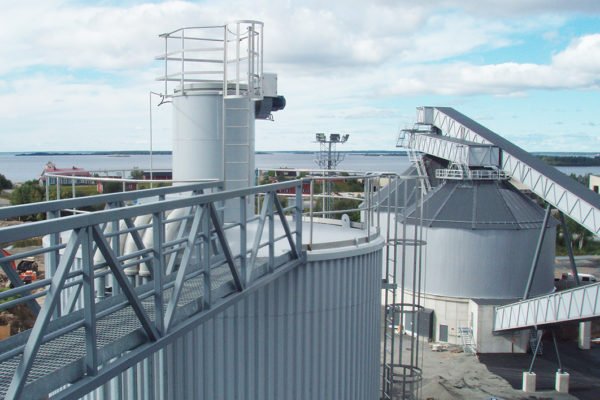 Complement with our other solutions
Storage silos are often supplemented with other Kopar equipment, which complement the function and generate a complete solution. We offer a wide range of feeding, loading and unloading accessories for storage solutions. You can find different mechanical and pneumatic conveying applications for filling the silo, dust emission control, wet and dry unloading systems, and also other discharging alternatives.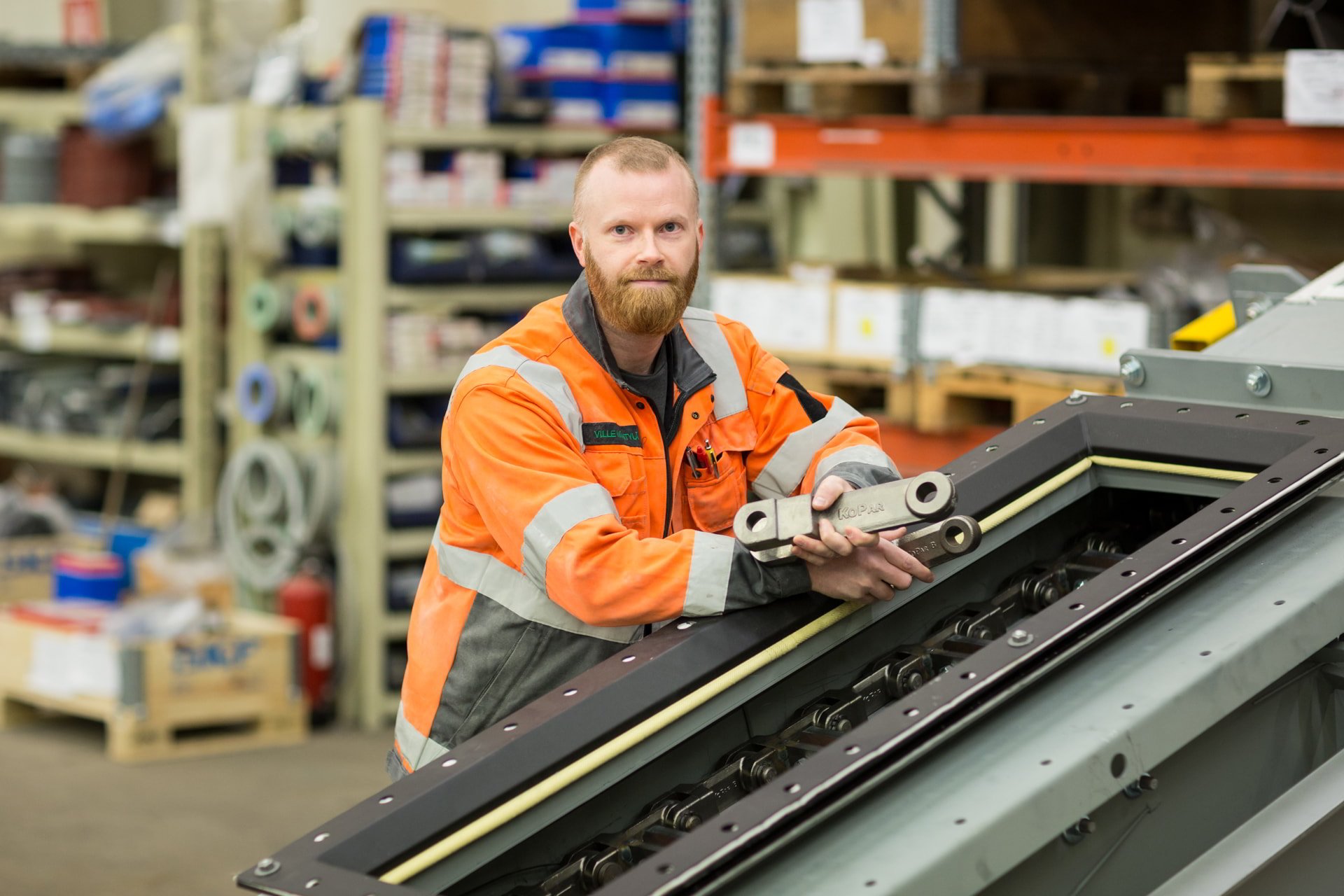 You have a challenge that needs solving?
Let us help! Contact us for more information about our products and services.