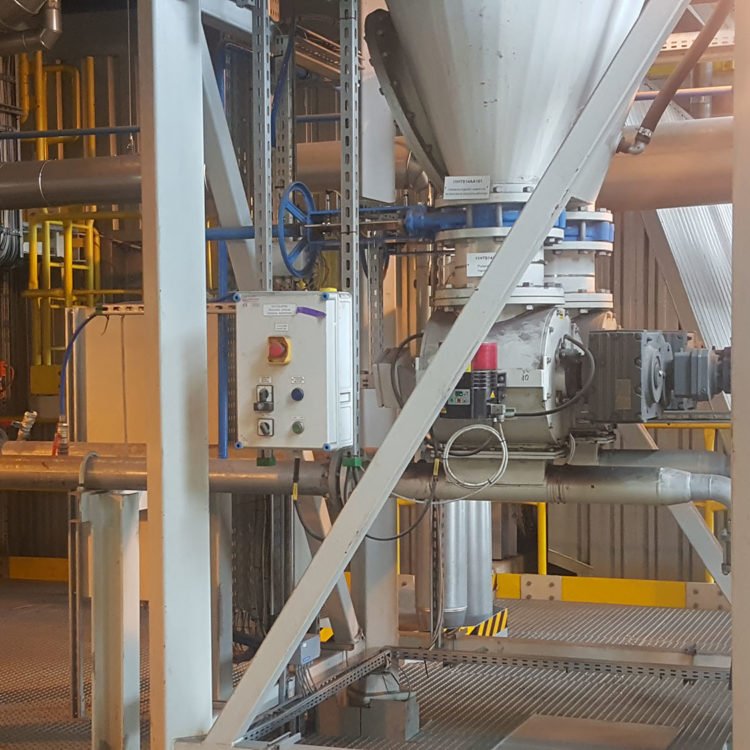 Pneumatic Conveying / Blower Conveyors
Best solution for high volumes over short distances
Our blower conveyors are your go-to solution for short-distance conveying, especially when the material is light and powdery.
Interested? Contact: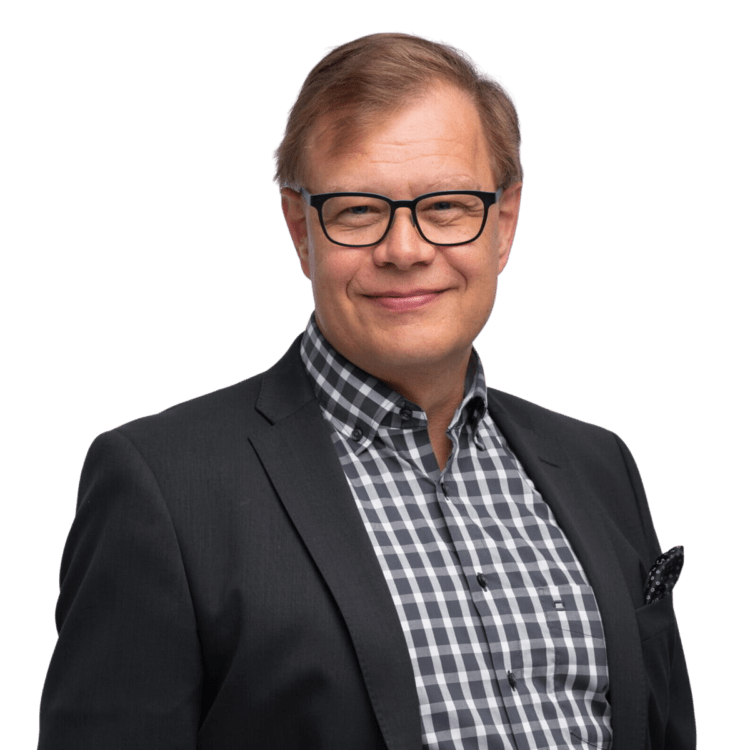 Jyri Talja
Director, Sales
The operational principle of blower conveying is to pair the conveyor with a rotary valve. The material is dosed at the preferred feeding rate into the conveying pipeline through the rotary valve.
The typical pressure for conveying is 0,3-0,5 bar(g). Therefore, you only need a blower instead of a compressor, which makes the system relatively cost-effective. The conveying mode, however, is dilute- or lean-phased, which requires quite a lot of air due to low solid loading ratio (µ < 5).
One possible usage case is when lime is injected into a power plant's boiler.
Suitable usage cases:
Lime feeding into a boiler
ESP dust conveying for fly ash
Minerals like limestone, magnesite, bentonite, talc
Chemicals like sodium carbonate, salt, pigments
Metal powders
Biofuels like peat pellets, lignin
Plastics like PVC granules, melamine
Agriculture products like granulated sugar, starch, milk powder
Typical features of Kopar's Blower Conveyors:
Typical pressure (bar)
0,3 – 0,5
Air velocity (m/s)
20 – 50
Solids loading ratio
µ < 5
Pipeline length (m)
10–100
Flexibility and trouble-free operation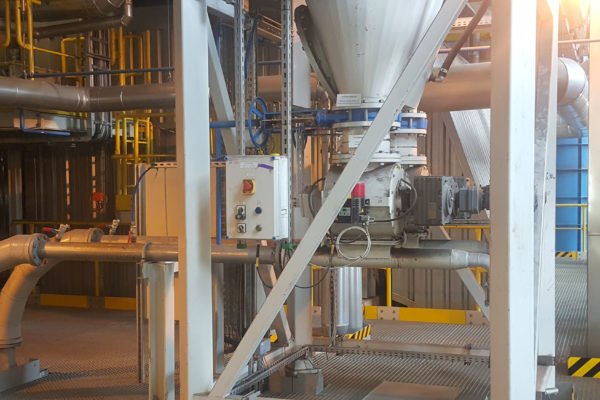 When the layout doesn't allow mechanical conveyors
The advantage of blower conveyors over mechanical solutions is that the material can be pushed through a pipeline, which is possible to design considering the available space. It is, therefore, flexible regarding the plant layout. Furthermore, due to the high material velocity, the injection can be performed evenly, e.g. boiler firebox.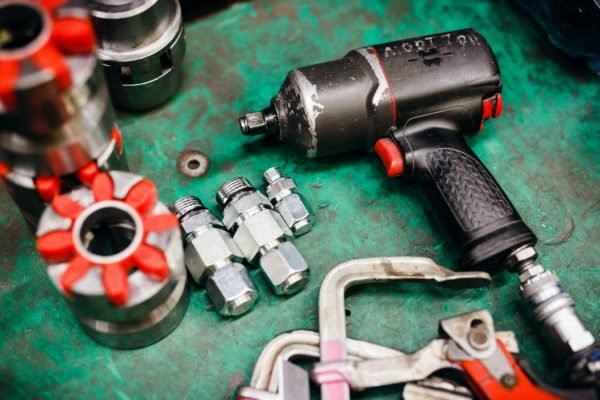 Additional equipment boost the velocity
A blower conveyor paired with a rotary feeder conveying system can also be designed with an ejector, which boosts conveying velocity at the start. The system is typically adjusted to work at a more or less constant material flow rate. However, the rotary feeder can also be equipped with a frequency converter, which allows an easy and accurate feed rate adjustment. When equipped with our pipeline solution and controlling devices, we can guarantee you a trouble-free operation.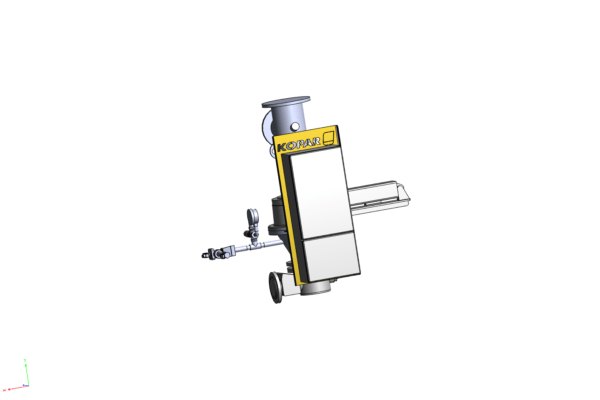 ELMO conveyors for long distances with high dynamic pressure drop
As an alternative for longer distances, our ELMO high-pressure conveyors can be applied to operate in a dilute-phase mode. Especially for solutions with long distances and high dynamic pressure drop, i.e. when the blower pressure cannot overcome the pressure drop of the long pipeline. It can achieve a trouble-free operational distance of over 1000 meters.
Test how Kopar Blower Conveyors fit your production plans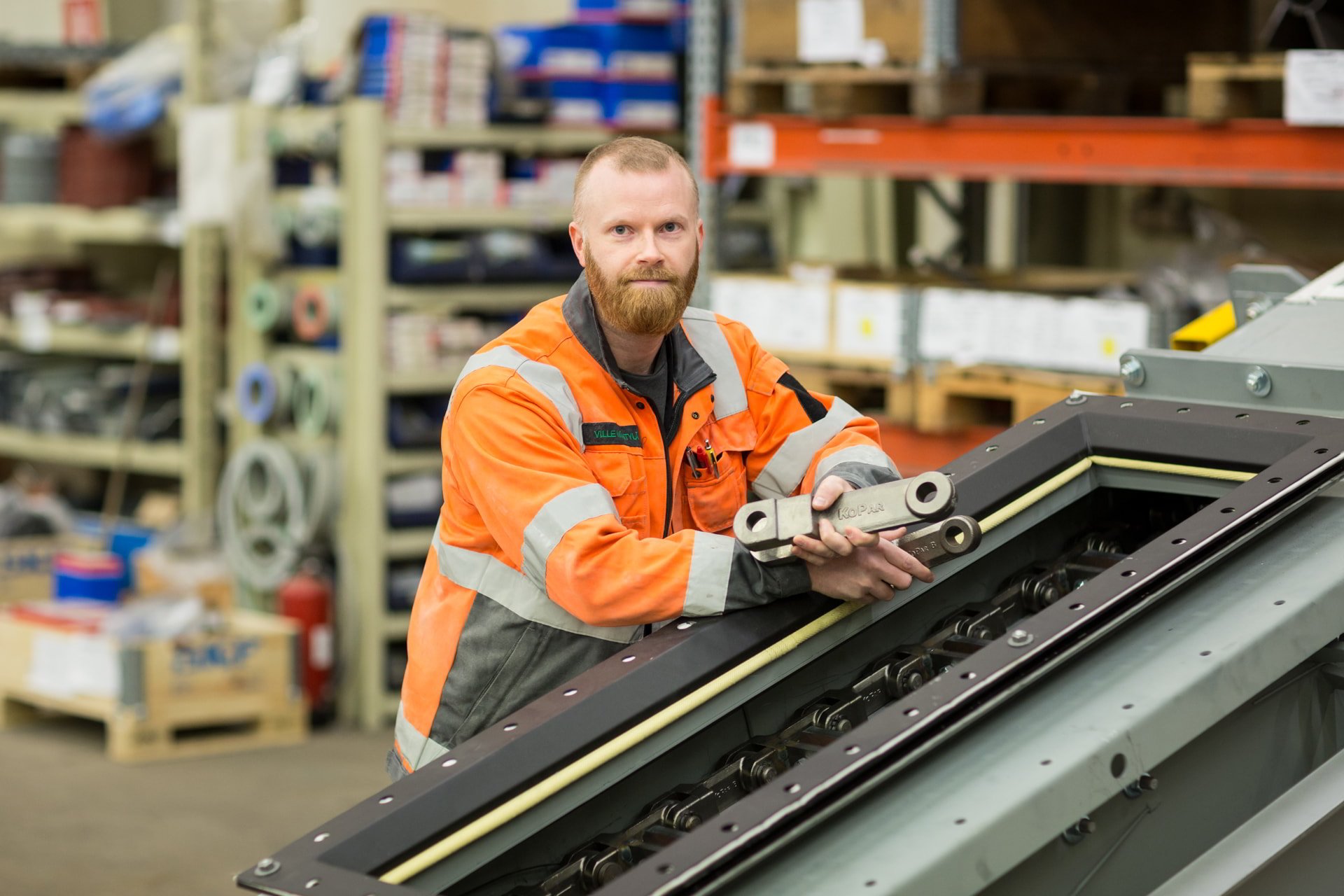 You have a challenge that needs solving?
Let us help! Contact us for more information about our products and services.