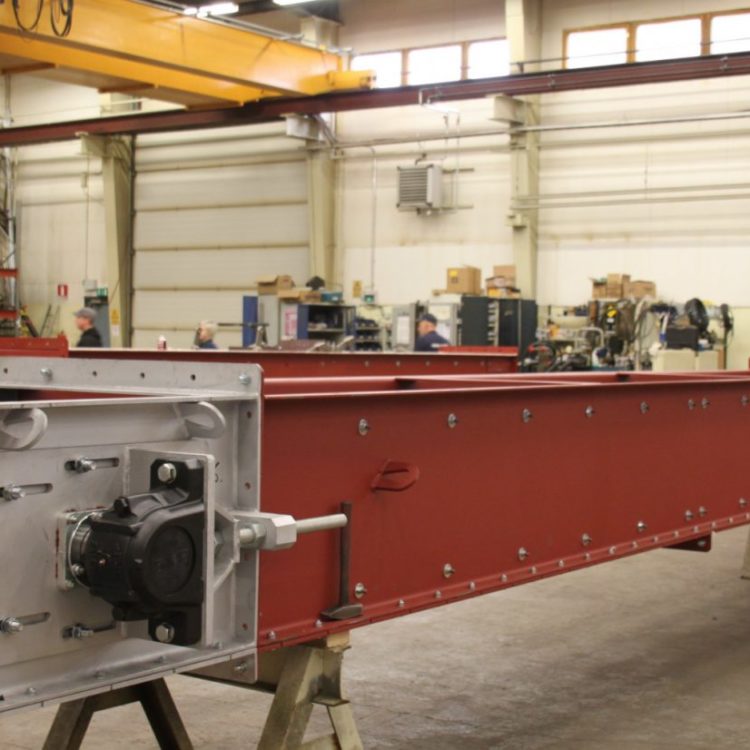 Mechanical conveying / Drag Chain Conveyors
Specifically designed for powdered materials
Kopar's drag chain conveyor solutions are ideal for transporting powdery, dusty, or granular materials. Our special expertise lies in handling of demanding materials, either hot or abrasive.
Interested? Contact: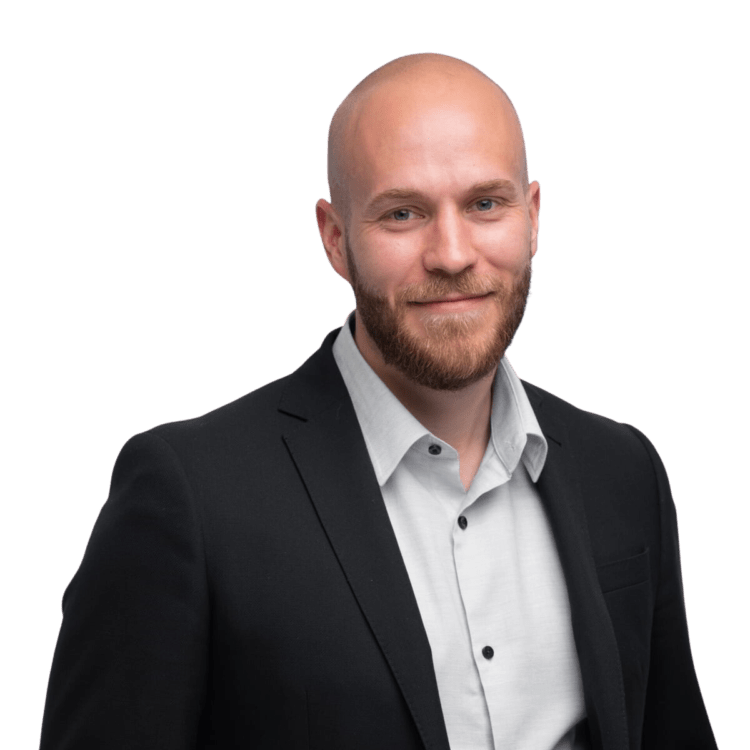 Eero Lehtilä
Director, Technology
Materials such as concentrates, sand, fly ash, lime, and flue dust, are often handled in smelters, power plants, pulp & paper and chemical industries. We can design a solution around your transportation needs in any industry.
Our drag chain conveyor solutions offer variability and flexibility when installing them into your facility. High inclination angles and modular design make it possible to install it even in challenging environments while maintaining a conveying capacity of several hundred tons with reasonably low operational costs.
Our engineers are at your disposal to make the servicing, modernizations, and revamp as swift as possible to keep the production halts short. We aim at minimum maintenance and lowest possible total cost of ownership in all our products.
Test our new Chain Configurator now!
Let our new Chain Configurator calculate the perfect chain setup for your needs and take you a step toward achieving smoother operations and longer-lasting chains.
Typical features of Kopar's drag chain conveyors:
Operational temperature (°C)
up to 700
Inclination angle for assembly (°)
up to
70
Designed to last in the toughest conditions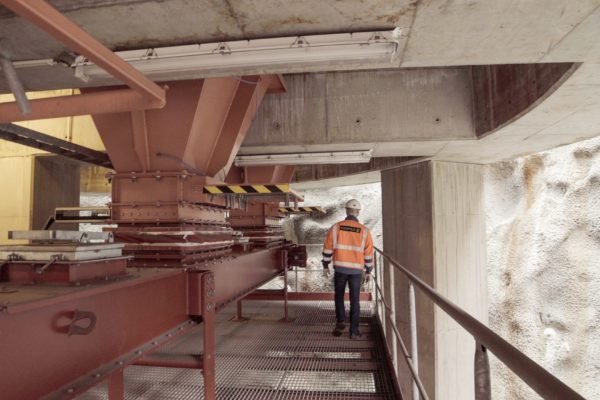 Built to last
Depending on the conveyor chain material, the drag chain conveyor can handle also very hot materials efficiently and safely up to 700°C in continuous operations.
Original Kopar Drag Chain Conveyor is always equipped with a boron steel chain. This special drag chain, manufactured in-house in Finland, has far better resilience than more commonly used manganese steel chains.
Kopar boron steel forged conveyor chains are almost through hardened and hence maintain their strength and abrasion resistance extremely well. The lifetime of a boron drag chain (27MnCrB5) can be triple the lifetime of a manganese chain (20MnCr5).
It is worth noticing that Kopar has its own manufacturing for the chain links, and we can assist you in selecting always the most suitable links, pins and sprockets for any application.
For special cases the forged chains can also be manufactured of heat-resistant steel (e.g. W1.4713) or stainless steel (e.g. AISI420).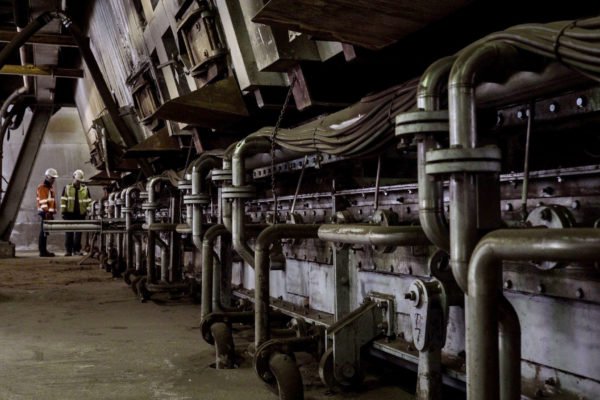 Safe operation
Kopar Drag Chain Conveyors can also be designed to endure potentially explosive environments with ATEX 21 and 22 zones. For chain conveyors we can currently offer the Procedure for Acknowledgement of Receipt ATEX 21/22.
One of our special applications is a wet drag chain conveyor that makes bottom ash and slag handling easy and safe.
When drag chain conveyor is equipped with water cooling, it can cool down the conveyed material simultaneously and at the same time cooling protects the conveyor itself from the exposed heat.
The construction material of a drag chain conveyor is typically carbon steel but conveyors can also be manufactured of heat-resistant steel or stainless steel.
For inside components different steel grades are used, based on the characteristics of transported material and the atmospheric conditions that prevail in the conveyor.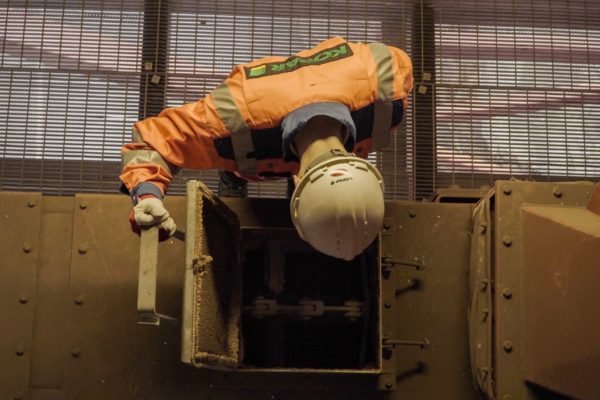 Suitable solution
Decades of experience with hot and abrasive bulk materials handled in non-ferrous smelters, power plants and various chemical plants have given us the confidence in finding the suitable solutions for even the most demanding applications.
At Kopar we optimize industrial processes by designing and manufacturing solutions for material handling and conveying that are superior in terms of performance and durability. Our goal is to lighten the environmental burden of the industrial processes through more economical energy usage, longer life cycle of our products and less need for maintenance.
It is our passion to help you make your operations more profitable and more reliable.
We look forward to finding solutions for your challenges, no matter how demanding they are.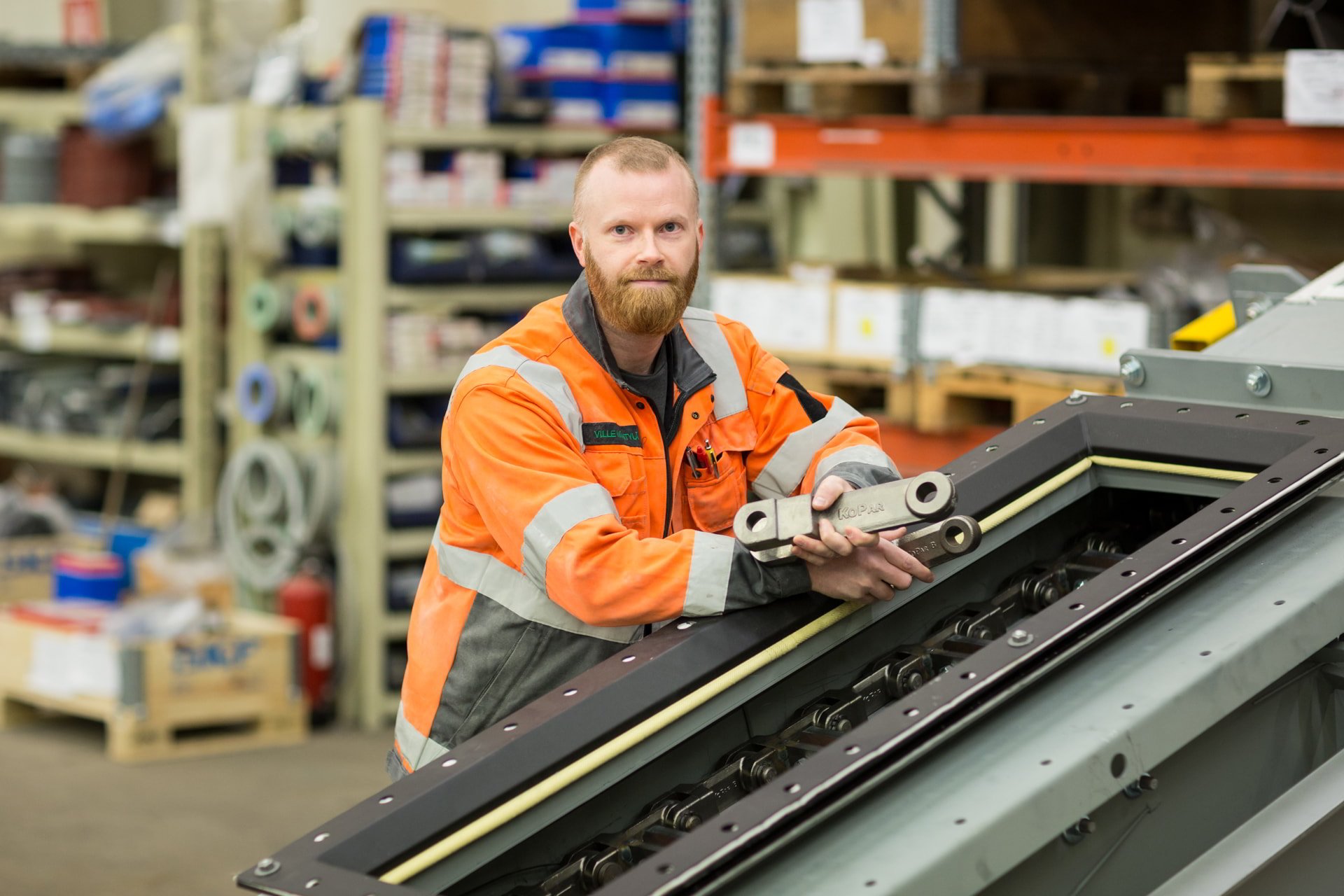 You have a challenge that needs solving?
Let us help! Contact us for more information about our products and services.