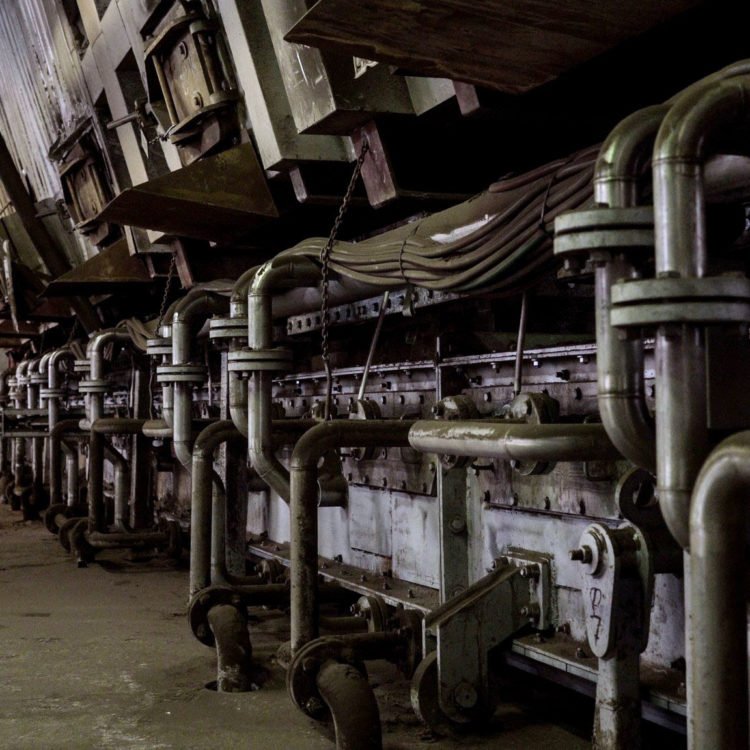 Cooling / Cooled drag chain conveyors
Cooled drag chain conveyors with detailed design
Kopar cooled drag chain conveyors are an ideal solution when additional cooling power is needed.
Interested? Contact: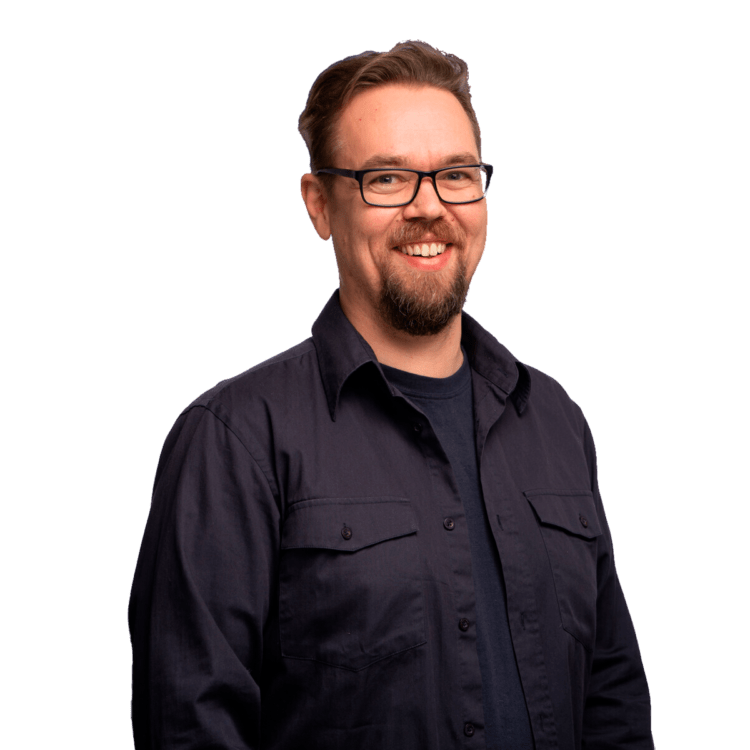 Jussi Niemensivu
Engineering Manager
We wanted to broaden our drag chain conveyor (DCC) range to cover even the most demanding heavy-duty applications. Therefore, we developed a modular system allowing the addition of water cooling either to a new or to an existing conveyor. This enables handling very hot/abrasive material in your processes while protecting the conveyor.
Engineering enables the arrangement of water cooling at the bottom, on the sides, and in the intermediate bottom whenever excessive cooling is needed. Chains are typically tempering steel, as in regular drag chain conveyors.
When developing the cooling system, we've paid special attention to the detailed design of the water-cooled elements to ensure proper water flow. This gives the optimal cooling efficiency, but most of all, it makes the lifetime of the chain conveyor longer compared to a non-cooled unit.
Suitable usage cases for Cooled drag chain conveyors
As a primary or secondary cooler
applications where surface temperature is regulated for the personnel's safety
protect the conveyor chain in a very high temperature environment
increase the lifetime of the wear parts
Typical features of a cooled drag chain conveyor
Max temperature (°C)
600 – 900
Inclination angle
0 – 70°
Cooling practice single cooling or double cooled bottom (intermediate bottom)
Designed to last in the toughest conditions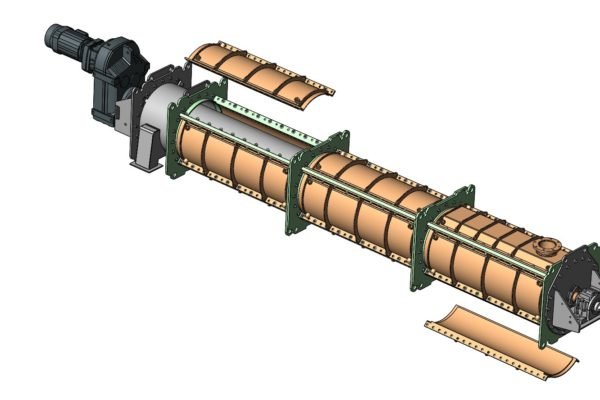 Improved cooling
Although the cooling power is somewhat lower than in the primary cooling processes, like the cooling drum or Kopar Rotary Cooler (KRC), one can achieve very high capacities up to tens of tons per hour with the cooled DCC. The most typical application of a cooled drag chain conveyor is the simultaneous conveying and secondary cooling of bottom ash at power plants. However, there are also metallurgical applications available.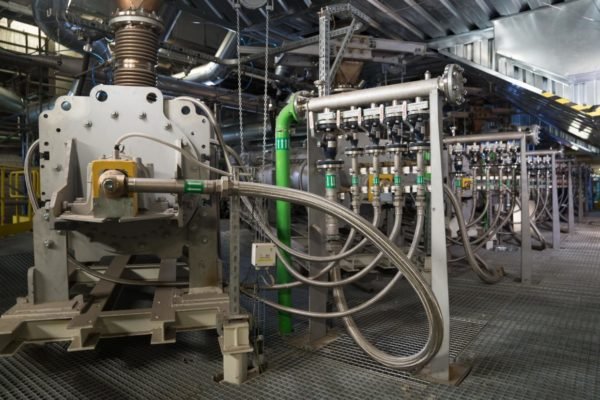 Improved HSE
Our cooled drag chain conveyor is of a standard design, but as it is highly modular, there is lots of space for customization according to your needs. There is a critical HSE issue herein: due to water-cooling, the surface temperature of the conveyor remains low, thus enabling the installation of the equipment safely, e.g. on top of the walkways.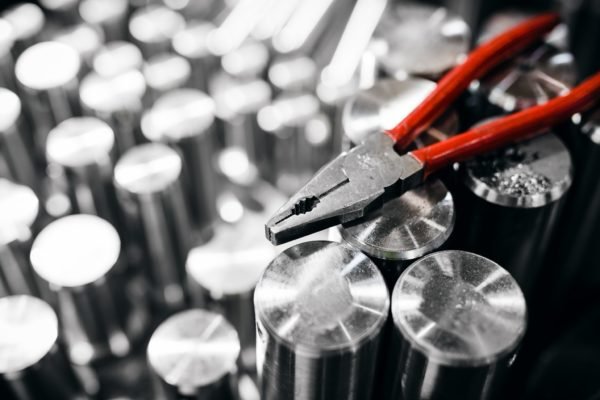 Improved lifetime
If conveyed material is very hot (over 600 degrees °C), water cooling also protects the conveyor from wearing, thus increasing the lifetime of the chains and, therefore, decreasing the operational expenses compared to other solutions.
Test how Kopar cooling products fit your production plans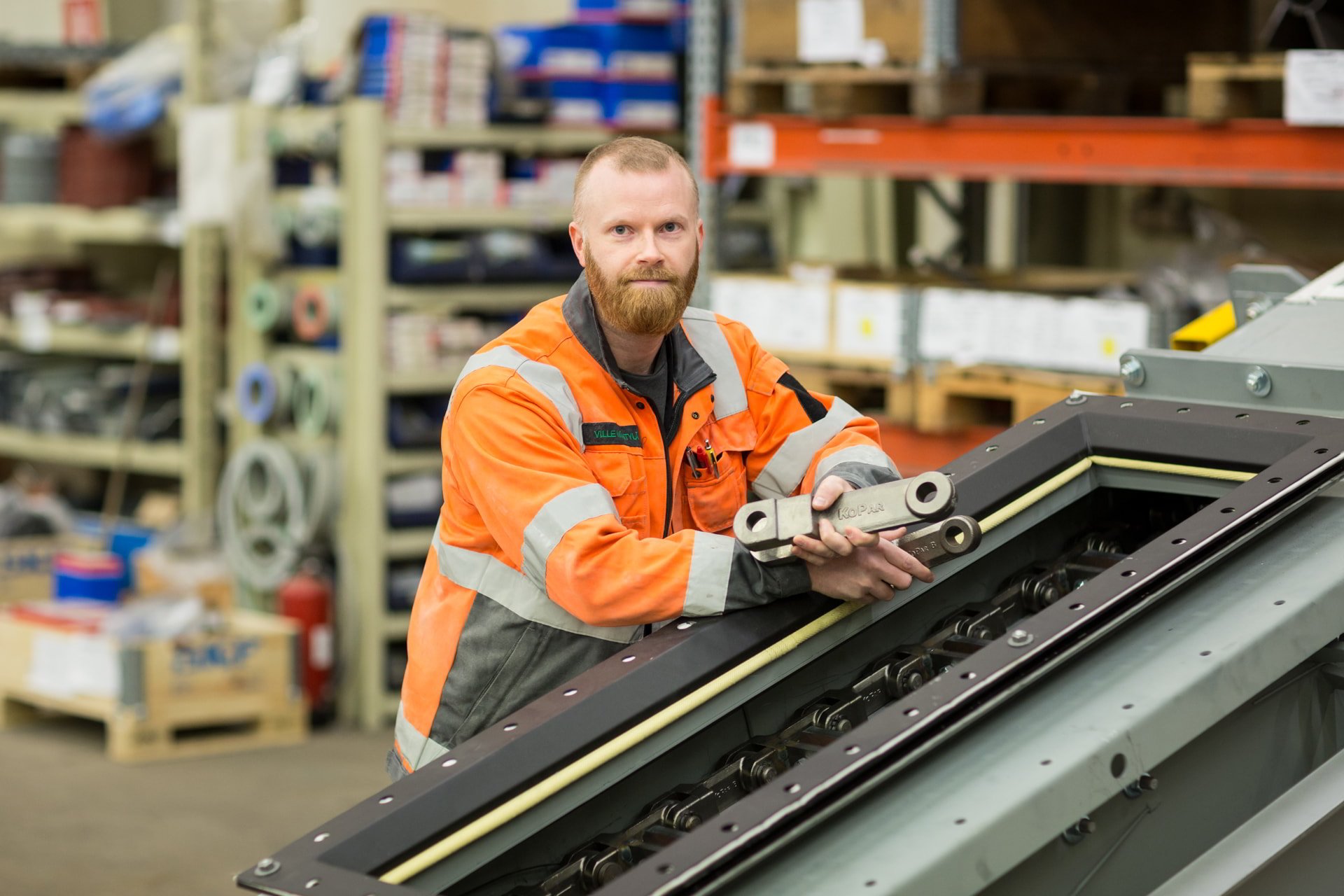 You have a challenge that needs solving?
Let us help! Contact us for more information about our products and services.